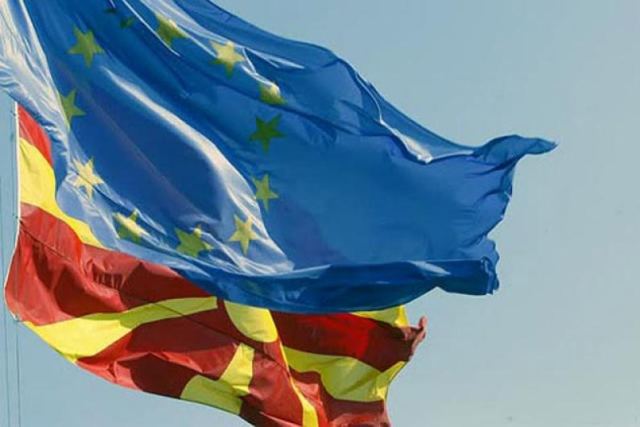 Skopje, 30 June 2016/Independent Balkan News Agency
By Naser Pajaziti
Serb Democratic Party (DSP), which is part of the governing coalition in FYROM has signed a declaration of cooperation with "United Russia" party, led by Russian PM, Dmitry Medvedev, during the congress held by this party in the recent days in Moscow. But the signing of this declaration has sparked reactions and political comments in Skopje.
Ivan Stoilkovic, leader of DSP said that he has been part of the congress of this party, where, upon the proposal of "United Russia" party, he also signed the declaration for the formation of military neutral areas in the Balkans. According to Stoilkovic Russia also guarantees FYROM's sovereignty and territorial integrity.
The largest political parties in the country said that the country is clearly oriented toward Euro Atlantic integration and that such declaration only belongs to one party.
Largest party in power, VMRO-DPMNE says that it has not been informed on such declaration and that it has not signed it. "In our program, as a party, we have clearly expressed our stance and commitment for NATO and EU accession", states the press release of VMRO-DPMNE, saying that DSP is a political party which accts based on its policies.
Opposition party, SDSM (Macedonian Social Democratic Union) says that it is unfathomable how VMRO-DPMNE is in the same coalition with allies that sign such "political insanities".
"SDSM has no dilemmas. Macedonia's strategic objective and that of the majority of citizens here is the EU and NATO. The signing of such political insanities must force VMRO-DPMNE of Nikola Gruevski to respond as to how they can be in coalition with such parties", declared for IBNA the spokesman of SDSM, Petre Silegov.
BDI lawmaker and former minister of Defence, Talat Xhaferri says that such declaration, especially when signed by a small party, has no value.
"Macedonia is an EU candidate member, therefore concrete relations and current situation do not enable such idea, but the latest act in Moscow determines Moscow's claims to have an added influence here through its satellites in the Balkans", Xhaferi said.
University professor, Dimitar Mircev says that such incentive of the biggest Russian party must be seen in detail, but according to him, it is clear that the Russian Federation is aiming to penetrate with its interests in the Balkans. "I believe that military neutrality in the Balkans is a good incentive and that NATO would not have anything against it. But it is well clear that the EU and NATO are our orientation. However, such incentive must be examined in detail", Mircev said.
The declaration for the formation of military neutral territories in Moscow was signed by the "United Russia" party with political representatives in FYROM, Serbia, Montenegro, Bosnia and Herzegovina and Bulgaria. The declaration says that it guarantees the sovereignty and territorial integrity of these countries and that economic cooperation, financial cooperation, energy cooperation and cooperation in other domains between the signatory countries will be boosted. /balkaneu.com/