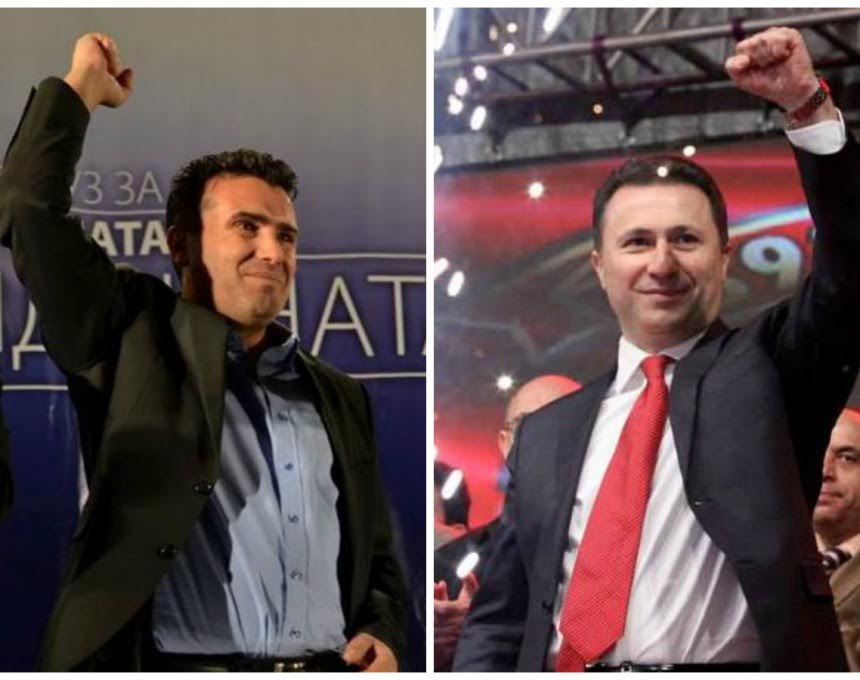 The largest political parties in FYROM have continued their meetings with the voters and all of them have claimed that they will win the 11 December elections.
Leader of VMRO-DPMNE, Nikola Gruevski said last night that there are only 5 weeks remaining from the elections and from the day when all of those who caused conflict and tension for two and a half years will receive their response.
"Five weeks are remaining until the great victory of the Macedonian people against those who took peace away from them. VMRO-DPMNE will mark a great victory by winning 62 seats on 11 December", said Gruevski, stressing that VMRO-DPMNE will mark a convincing victory in the elections.
In his speech during a meeting with the BDI's Women Forum, the leader of this party, Ali Ahmeti said that he doesn't have any doubts on the victory of BDI in the 11 December elections.
"These elections are important and I don't have any doubts about the victory that we will mark. In these two years, we have had a very difficult term in office and I would like for these two years never to be repeated again", Ahmeti declared.
Ahmeti said that BDI's program has no other competitors, while calling on other parties not to insult, but present their offers.
The largest opposition party, SDSM, published the lists of candidate MPs. The leader of this party, Zoran Zaev will be at the top of the list for constituency 4 in the region of Strumica.
"The proposed candidate lists are winning lists and they will defeat the authoritarian regime that exists in Macedonia", said the leader of SDSM, Zoran Zaev.
Meanwhile, the candidate lists have also been approved by the Movement for Reforms-PDSH and its leader, Ziadin Sela will run in constituency 6 in the region of Tetovo, Gostivar and in this race, he will face Ali Ahmeti of BDI and Menduh Thaci of PDSH. /balkaneu.com/