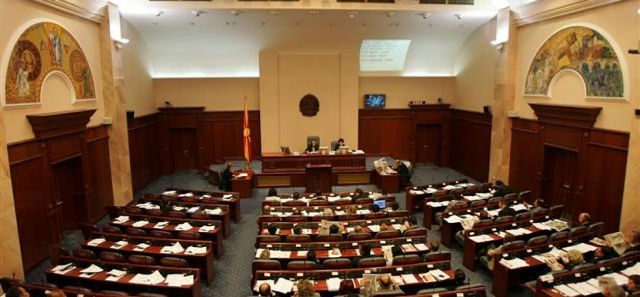 Skopje, 4 June 2015/Independent Balkan News Agency
By Naser Pajaziti
Two days after the agreement reached between the four main political parties in FYROM, with the brokerage of EU Enlargement Commissioner, Johannes Hahn, parties are still skeptic about the agreement.
The largest opposition party SDSM (Macedonian Social Democratic Union), said that the meeting with EU commissioner Hahn has enabled a frame agreement for the agenda of talks. "So far, we have only agreed for a frame agreement  with points that will be discussed in other meetings. There must be talks about a government which will hold early elections. The details of this government will be discussed in the next meeting on June 10 in Brussels", said the spokesman of SDSM, Petre Silegov.
According to the Macedonian opposition, in case there's no agreement in Brussels about an interim government, then the agreement reached in Skopje will not be valid. The opposition says that an interim government alone would guarantee free and democratic elections and this government should not be led by Nikola Gruevski.
But, VMRO-DPMNE says that until the elections are held, a government led by Nikola Gruevski will continue to be in office. In a TV appearance last night, Gruevski didn't comment the format of the government which will hold the elections, but he admitted that he accepted the holding of early elections for the sake of stability in the country. "I will not comment or add anything to what EU Enlargement Commissioner, Johannes Hahn said on the occasion of the agreement. I believe that there must be political constructiveness without speculation. We will continue to be engaged in achieving what is in the best interest of our state", Gruevski declared. Among others, Gruevski underlined that his party will once again win the early general elections.
The ambassadors of the 16 EU member countries have recently intensified their meetings with the state leaders and heads of political parties in FYROM in order to preserve the spirit of constructiveness and political dialogue.
Experts of political developments say that the country needs an interim government, but without the current figures, including Gruevski. "The next interim government would be more effective if it's not chaired by PM Nikola Gruevski. If he continues as prime minister, his impact will be even greater and there will be little chances for reforms or changes", declared for IBNA, political analyst and former deputy PM, Naser Ziberi.
According to him, the international community must be determined into ousting the current prime minister.
The head of the Open Society Trust, Vladimir Milcin, declared last night in the protesting march that the European Union must respond to the demands of the disgruntled and intimidated citizens, "In this country there a lot of disgruntlement. The European Union is once again being passive instead of exerting pressure in order for the country to be freed from the state's maltreatment", declared Milcin.
Once again, he called on PM Gruevski to leave in order to give way to an interim government. Meanwhile, the opposition continues to hold its protesting march for the resignation of the government. /ibna/