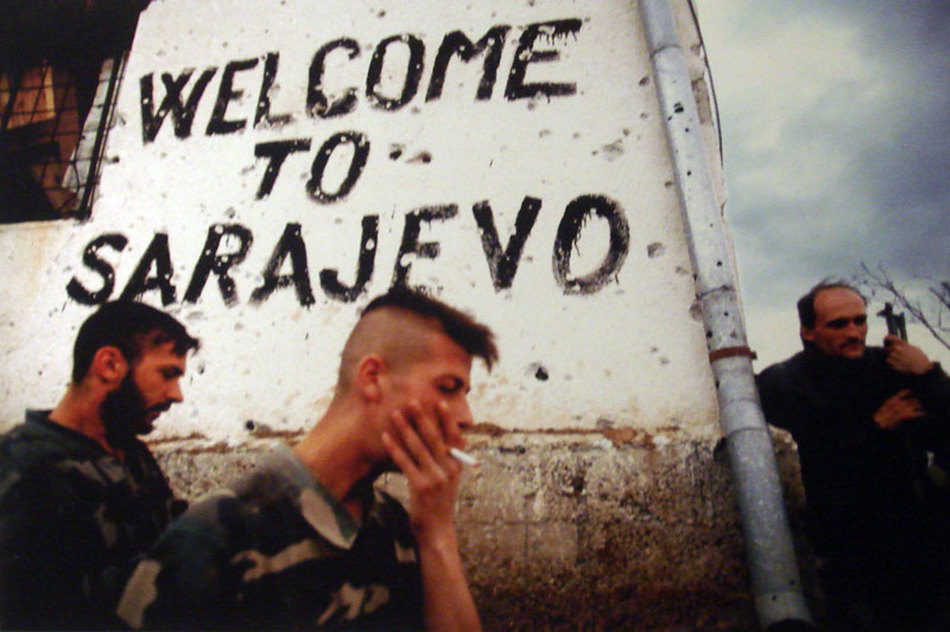 Banja Luka, March 1, 2016/Independent Balkan News Agency
By Mladen Dragojlovic
One of the reasons that BiH nations are in the deep latent conflict is the disagreement about importance of events happened on March 1, 1992.
For Bosniaks and most of Croats, this day is their Independence day, since they conducted a referendum to vote for state independence from Yugoslavia. The majority voted in favour of the independence, but for Serbs the results were nugatory because they didn't want to vote. Serbs in BiH were against the referendum itself and against BiH independency since it meant the separation from Serbia, the national state of Serb people. In addition, at late afternoon March 1 1992, the incident on Bascarsija in Sarajevo left one wedding guest killed and several of them injured. There was a wedding ceremony in the Old Orthodox church in Sarajevo when Ramiz Delalic Celo, irritated by Serb national flag in the middle of Sarajevo, shot and killed Nikola Gardovic, a guest at the wedding. This event defined all future relations in BiH and, for Serbs in BiH, marks the beginning of the bloody war.
Since the Dayton Peace Agreement doesn't provide for any state holiday, entities were authorized to define them. Bosniaks tried to impose this date as the first joint holiday in BiH but RS refused to discuss about it. Now there is a situation that one city in RS is not celebrating this day and other city, just a few kilometers away, celebrates it. Even worse, in Sarajevo settlement Dobrinja only an imagined line on the street divides the entities and on one side is an ordinary day but on the other side of same street it is a holiday. Leader of Party of democratic progress RS (PDP RS), Branislav Borenovic, whose party is part of the ruling coalition on state level, hopes that state institutions will find reach compromise on this matter. Borenovic told IBNA that there are some initiatives.
"These are political initiatives that doesn't lead to compromise which will be acceptable for all nations in BiH. In this situation all participants must give up their radical attitudes because we will have to deal with a situation to try to define when BiH was established as a state. Was it after WW2 or in the Middle Ages? Or earlier? I think that we must agree that this BiH as a state was established in Dayton, when the peace agreement was reached, Borenovic said.
He added that it can be the basis for further negotiations to find the date that will be celebrated as Independence day, which will be accepted by all citizens in BiH and in accordance with BiH Constitution. Borenovic said he is certain that this issue will be resolved in the future but that he would like to see a solution as soon as possible.
Until it happens, BiH nations will celebrate different holidays and stay in legendary antagonism which blocks the progress of the state, depriving of its citizens any hope for better economy and living condition.