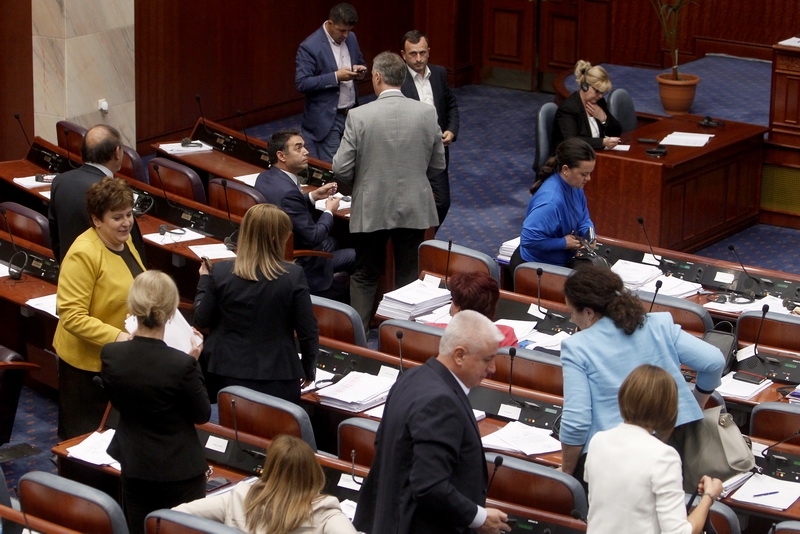 The Parliament's coordinating body for reconciliation and integration is set to hold its first meeting on Wednesday.
Independent group of VMRO-DPMNE MPs have said the meeting will discuss the content of a law on reconciliation over April 27 events in the Parliament.
The coordinating body, chaired by Parliament Vice Speaker Frosina Tasevska-Remenski and Emilija Aleksandrova of the independent MP group, is comprised of 25 members coming from all parties except VMRO-DPMNE.
Prime Minister Zoran Zaev said Tuesday he would gladly take part in the reconciliation body since he himself initiated the reconciliation process.
"I truly believe in it. This hatred in our society should be overcome, especially in times when we work towards our strategic objectives of NATO and EU accession," said Zaev./IBNA