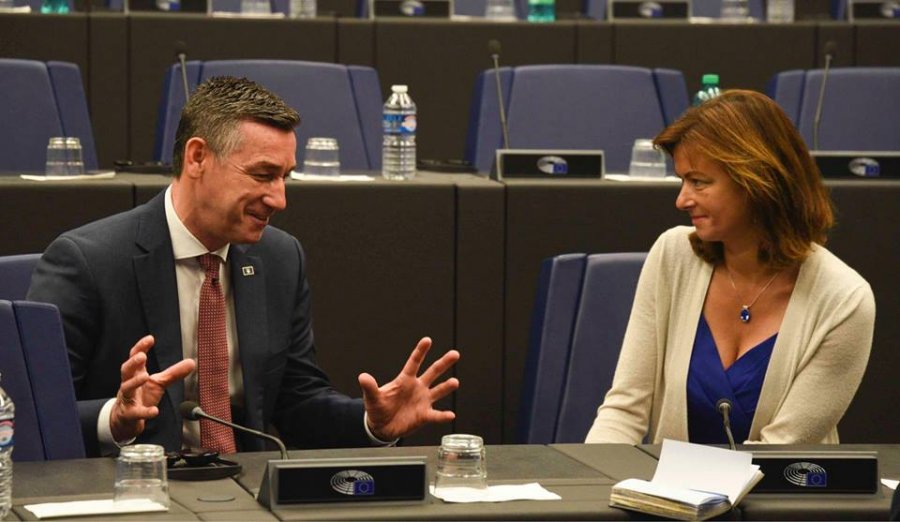 Kosovo's speaker of Parliament, Kadri Veseli has met today with the rapporteur for the visa liberalization with Kosovo, Tanja Fajon and discussed with her current developments in the country and the region, European integration process and the liberalization of visas for the citizens of Kosovo.
Mr. Veseli confirmed once again the commitment of the institutions and the people of Kosovo to advance in the process of European integration, but stressed that the European Union should also advance with the process of lifting the visa regime for the citizens of this country this year.
"Mrs. Fajon is doing a very good job in order for the visa liberalization with Kosovo. We talked about the current situation and we concluded that all technical conditions have been delivered. The only thing waiting to happen now is political decision making. I'm sure that at the end of this year, citizens of Kosovo will be able to move without visas in the Schegen countries", Veseli said.
On her part, Fajon said that she was confident that this year, citizens of Kosovo will be able to travel without visas, because the country has delivered all the criteria that it was required to deliver. /ibna/