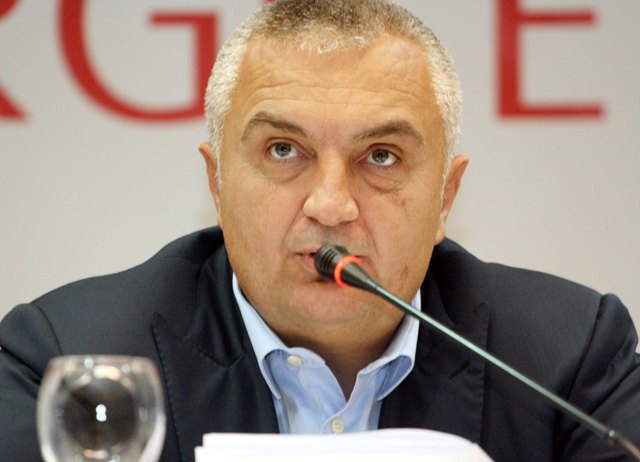 Brussels, December 5, 2013
In his speech in the European Parliament, parliamentary speaker of Albania, Ilir Meta thanked the European Commission for the positive progress report on Albania and the recommendation for the country to be granted the EU candidate status.
Meta considered the elections as free and honest, adding that the transition of power was carried out in a positive way.
He also underlined the positive developments in parliament, where he said that the priority of all parties is integration.
"I have the pleasure to say that parliament's work is focused on political cooperation. Integration process and the measures that have been taken have been the main issues that parliament has dealt with. Parliament is functioning like it should do. Cooperation is tangible and last month, we voted the chief judge of the Constitutional Court. We will work hard to show that political dialogue will guide our parliamentary work", declared Meta.
Meta also stopped on the reforms undertaken by the government against corruption, saying that parliament is discussing a package against corruption. The speaker of parliament expressed his determination to move forward in the path of reforms, while adding that the EU candidate status will further push forward the reforms.
On his part, Edward Kukan MEP valued Meta's speech and praised the political climate in Albania encouraging Albanian politicians to move forward with the reforms.
On his part, rapporteur on Albania in the European Parliamnet, Nikola Vuljanic declared that the resolution on Albania is positive, while adding that further progress is in the hands of diplomacy, stressing that the positive messages will go to the EU Council. /ibna/