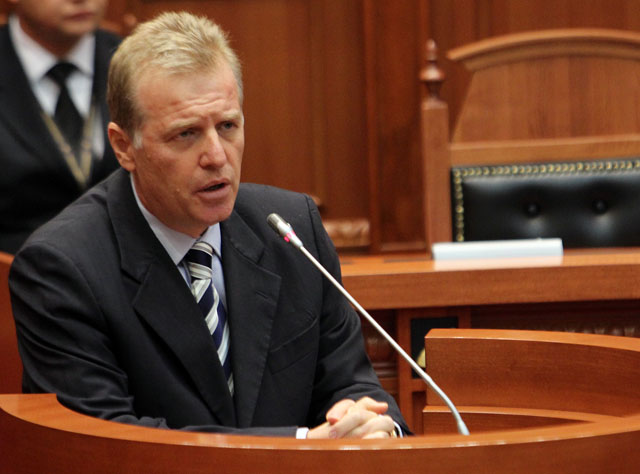 Tirana, March 13, 2015/Independent Balkan News Agency
The head of the Inquiry Parliamentary Select Committee for appointments in the public administration, Genc Pollo says that several MPs of the Albanian parliament have criminal records.
Pollo says that 48 officials of different ranks in administration also result with criminal records. According to him, all MPs with criminal records belong to the governing majority. Meanwhile, the opposition doesn't result to have MPs with criminal records.
"19 MPs of the Socialist Party and 48 senior officials in the public administration have criminal records. Meanwhile, in the DP parliamentary group, there are no MPs who have problems with the justice".
Former minister several times in right wing governments, Genc Pollo is currently an opposition MP and head of the parliamentary inquiry committee for the appointments in the administration.
Mr. Pollo says that the committee that he chairs is in the phase of collecting materials. He says that at a later stage, all the documents that prove the implication of MPs and heads of administration will be made public.
"We will demand for the heads of administration to leave their office for their connections with crime", Mr. Pollo says.
The opposition official says that from the verifications that have been made no right wing MP has resulted with criminal records. "The DP parliamentary group has no MPs with criminal records. If there were, PM Edi Rama would not spare them and would make them public", Mr. Pollo says. /ibna/