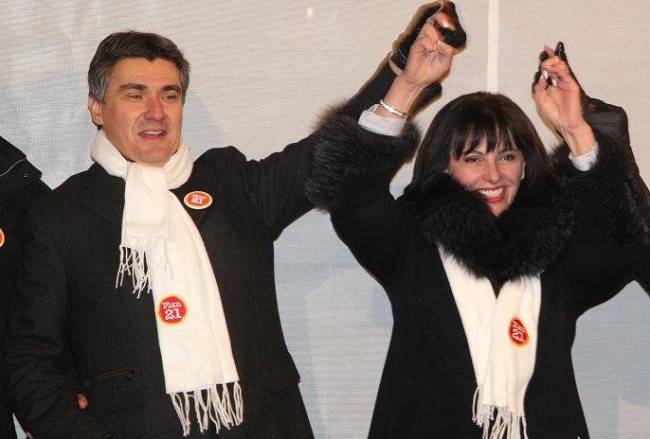 By Marija Avramovic – Zagreb
Parliamentary credentials and privileges commission (MIP) unanimously and without discussion decided today to propose to the Parliament to revoke the parliamentary immunity for former Sisak county prefect Marina Lovric Merzel, so that criminal proceedings for the multimillion embezzlement, of which she is suspected of, could continue.
The state attorney's office (DORH) asked from Parliament to approve the continuation of the criminal procedure  against Lovric Merzel, who is facing several criminal offenses; abuse of power and authority, forgery of official documents, bribery and money laundering.
Criminal proceedings against Lovric Merzel began at the time when her parliamentary mandate was 'frozen', while in the meantime she resigned as the county prefect and requested that her parliamentary mandate got activated, which the Parliament did.
Since the legal proceedings against the MPs cannot be lead without the approval of the Parliament,  DORH requested on September 26 that her parliamentary immunity got suspended.
MIP's president Gordana Sobol recalled at the commission's session that it was common for the Parliament to approve lifting the immunity of MPs, at DORH's request, without going into the content of the proceedings.
DORH could not investigate the former member of the presidency of the Social Democratic Party (SDP) after September 11, when she has activated her mandate, and formally will be like that until the parliament votes the abolition of her Parliamentary immunity,  which is expected to take place on Friday.
Lovric Merzel was released on September 5 after spending five months in detention on suspicion that she embezzled more than 10.5 million kuna (around 1.4 million euro).