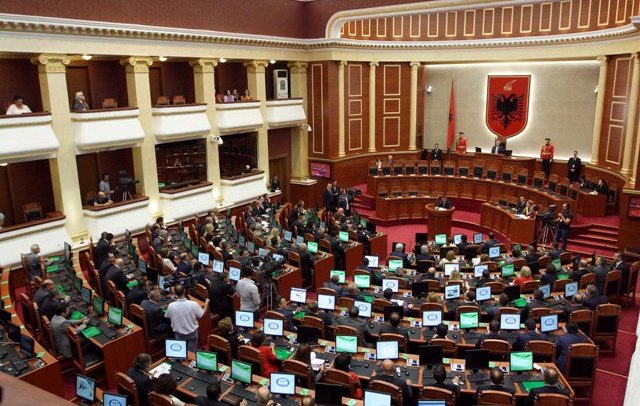 Tirana, October 10, 2013
While opposition was missing in today's parliamentary proceedings, the left wing majority voted in favor of the amendments on the wastes bill.
With 76 votes in favor, lawmakers voted the amendments of this bill, which will stop the process of the import of wastes into the country.
According to left wing lawmakers, the voting of this bill is in the interest of the country, therefore it was necessary.
Parliament also voted the bill "On measures against financing of terrorism", the bill "On the safety of road tunnels".
Lawmakers voted the nomination of Petrit Ahmeti with 74 in favor as the new head of the Power Regulatory Authority.
Another nomination that was voted was also the new member of the Supreme Council of Justice, Sokol Como. /ibna/