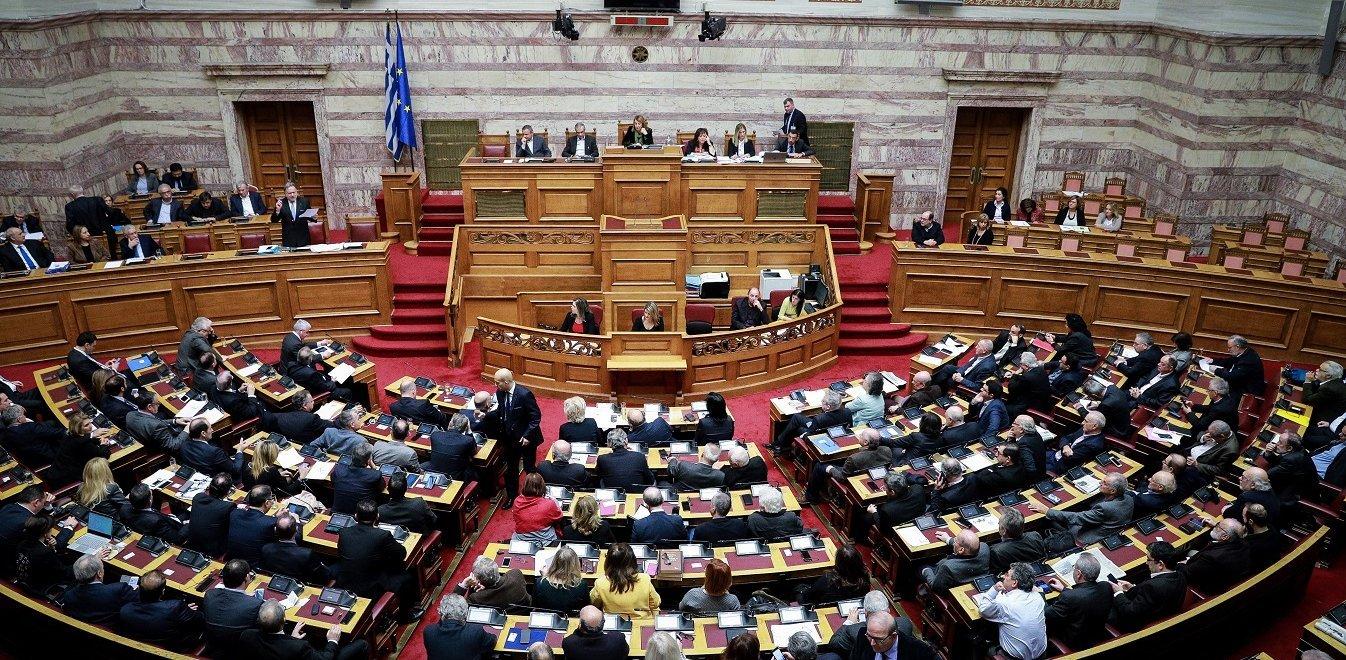 Greek lawmakers are set to vote on Thursday on the articles of the constitution that will be reviewed by the next House composition, following this year's general election.
In a tense debate in parliament on Wednesday, Prime Minister Alexis Tsipras clashed with main opposition New Democracy party leader Kyriacos Mitsotakis, primarily over changes envisaged to rules governing presidential elections.
The Prime Minister fiercely criticized the stance of the main opposition, arguing that Mitsotakis' sole intention is to manipulate the constitutional review, in order to elect a president in 2020 with a simple majority of 151. Tsipras said he will be backing current president Prokopis Pavlopoulos for re-election and called on New Democracy to follow suit.
In turn, Mitsotakis said Tsipras has effectively admitted defeat in the general election and is now using the constitutional reform as damage limitation. The center-right party leader went on to propose that SYRIZA backs the articles put forth for revision by his party, in exchange for the main opposition supporting the same number of proposed articles put forward by the government.
During the debate, the Prime Minister outlined the government's proposed changes to the constitution, which include a provision for a proportional electoral system, limited terms for MPs, reforming State-Church relations and promoting referenda and popular legislative initiatives.
In response, the New Democracy leader insisted on the need to review articles 16 and 24 of the constitution, to allow the operation of private universities and increase forestland protection.
In Thursday's vote, the House will decide which articles will be reviewed. SYRIZA has insisted that Parliament must also vote on how exactly these articles will be revised and that this should bind the next Parliament; a position rejected by opposition parties./IBNA