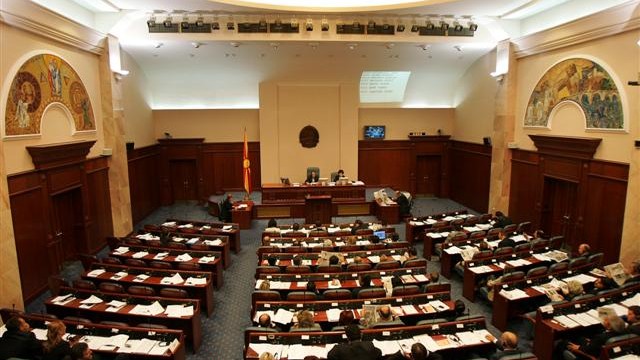 Skopje, June 11, 2013
Parliament of FYR Macedonia has ratified the bill on abortion, but organizations which defend the rights of women have warned for protests against this bill.
The bill on abortion was voted by the MPs of the coalition of VMRO-DPMNE and BDI, but a part of the Albanian MPs of the majority didn't vote and joined the opposition, which left the plenary session.
The Minister of Health, Nikola Todorov said that the bill aimed to defend the health of women. This bill is similar to that applied in Germany, Holland, France and Belgium.
Representatives of NGOs have demanded another bill, because this one restricts the right of women to choose and it encourages illegal abortions under inadequate conditions.
Organizations said that the bill affects the basic human rights of woman, who in an independent way must decide as to whether she wants to end her pregnancy or not. Over 90 organizations from FYR Macedonia and several foreign ones have signed a petition addressed to MPs and Prime Minister Gruevski in order not to ratify this bill.
The Minister of Health, Nikola Todorov said that strange hysteria is being sparked by this bill, while adding that this bill doesn't restrict the woman in her right to choose, but it offers her a safer abortion.
"The idea is for abortion to take place in hospitals as the only place with adequate conditions for this", said Nikola Todorov, Minister of Health.
Meanwhile, BDI lawmaker, Ermira Mehmeti has expressed on Facebook her dilemmas about the abortion bill. She believes that the reasons for bringing this bill in parliament are political. "The reasons for bringing this bill in parliament are political. They are not humanist, moral or religious. The only scope is to encourage artificial birth by exploiting the mechanisms of the system for populist projects. Secondly, the creation of first instance commissions threatens privacy and exposes women to unpleasant and indiscreet situations", writes Ermira Mehmeti MP. Mehmeti further stresses that abortion is a cultural issue. "Albanians have never needed state programs to increase population, therefore they don't need legal projects for the restriction of birth rates", writes Mehmeti. /ibna/