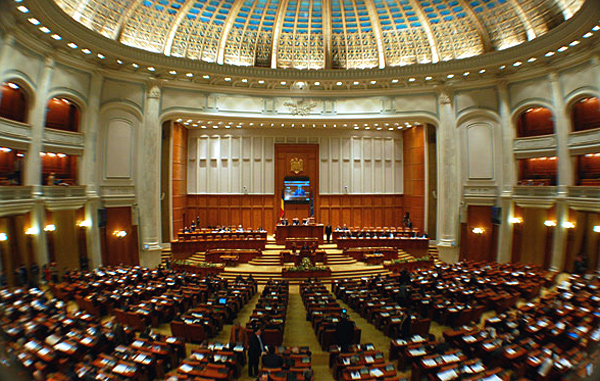 The plenary sitting of the Romanian Parliament on Monday Okayed President Klaus Iohannis' request to hold a national referendum on the pursuit of the fight against corruption and on assuring the integrity of the public office.
The decision has been taken by vote unanimity.
The request had a previous positive opinion given by the Legal Committee. The plenary sitting presided by the Senate Speaker Calin Popescu Tariceanu gave the green light to the president's request, with all deputies and senators voting in favor. 310 MPs attended Monday's plenary sitting out of the total of 464.
The joint legal committees have only made the recommendation that the question drafted for the referendum should observe the Romanian Constitution, the Law 3/2000 on referendum, the Constitutional Court's decisions and the Code on Good Practice on Referendums adopted by the Venice Commission.
The interim chairwoman of the National Liberal Party, Raluca Turcan said that the Liberals would "endorse" the referendum on fight against corruption 'with arms and luggage'.
"The PNL will endorse this referendum both in Romania's Parliament and in the public space. PNL will get involved with arms and luggage, with its organizations, with hedgehop work, to reach every person who is supposed to voice his opinion on the direction Romania should go," Turcan stated.
Previously, the leaders of the legal committees in the Chamber of Deputies and in the Senate, Social Democrats Eugen Nicolicea and Serban Nicolae warned on the referendum's effects.
While Nicolicea warned over the referendum's effect on the international level, hinting to the UN Convention against corruption transposed in the Romanian legislation, senator Nicolae said that, although endorsing a favorable opinion, he believes the referendum is not necessary./IBNA
Source: romaniajournal.ro