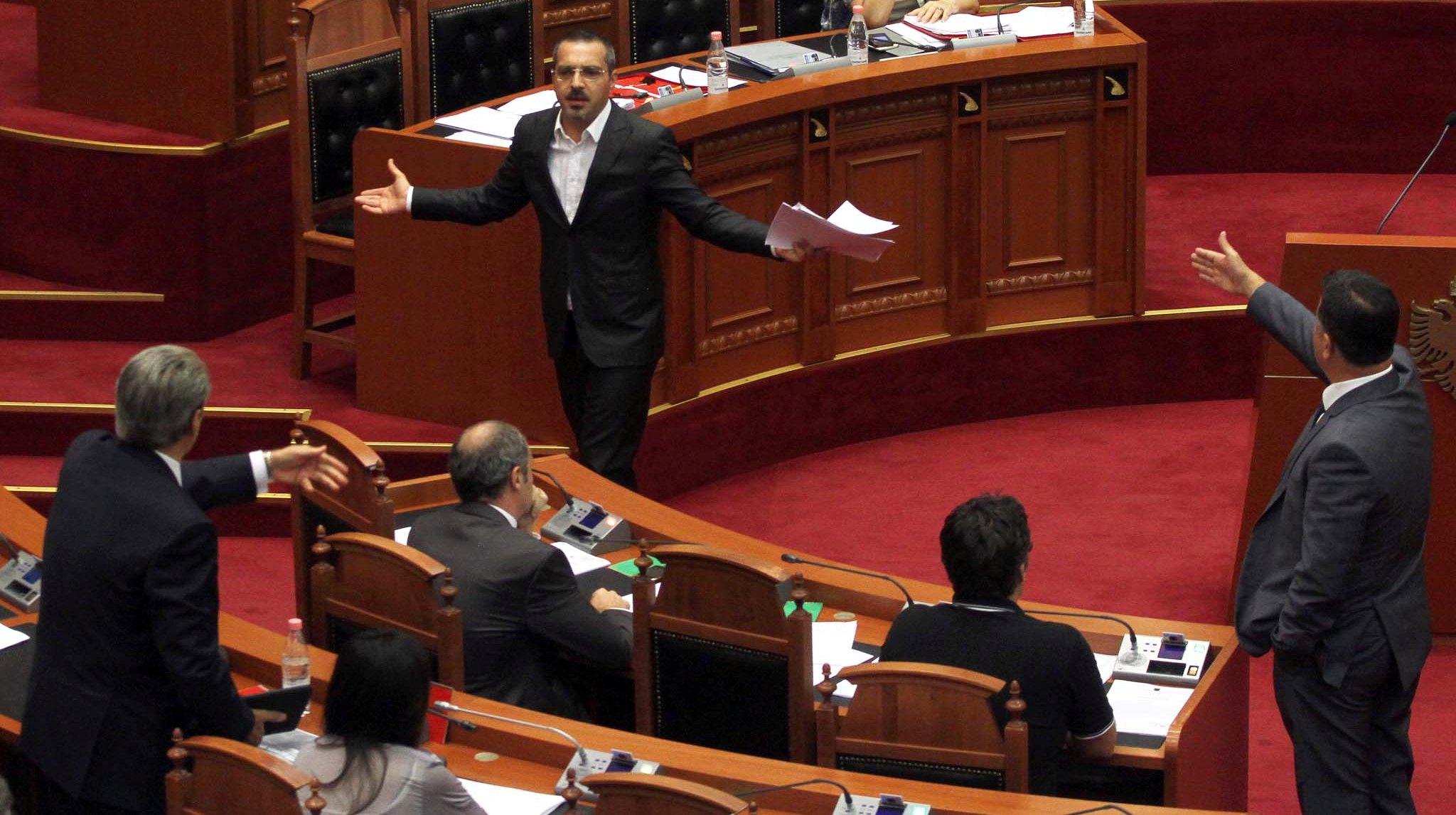 Albanian prosecution's office will only be allowed to search the home of the former Interior minister, Saimir Tahiri, but not to arrest him.
This was decided today by the Albanian parliament with the votes of the majority, refusing this way, the request made by the prosecution to arrest the former cabinet member as part of an investigation for traffic of narcotics.
On his part, the former Interior minister said at the opening of the session that he would welcome every decision that MPs took about him.
"I want no protection if I don't deserve it. I want to be able to be proud when I walk on the street and in politics too. I want the truth and I'm ready to face everything", he declared.
Meanwhile, after MPs voted against Tahiri's request, there were numerous reactions by MPs.
Prime Minister Edi Rama said that "we're not here to protect an MP, but to protect the law, justice and Constitution". According to him, the prosecution cannot arrest an MP without first going through parliament or courts. However, according to him, the prosecution has all possibilities to move forward with the investigation.
On the other hand, the leader of the Democratic Party, Lulzim Basha, declared after the voting that "the best evidence that crime is controlling Albania is the work being done by this parliament".
Meanwhile, the leader of the Socialist Movement for Integration, Monika Kryemadhi, said that the majority is not able to cut its ties from crime and that it's allowing criminal gangs to continue their activity. /balkaneu.com/