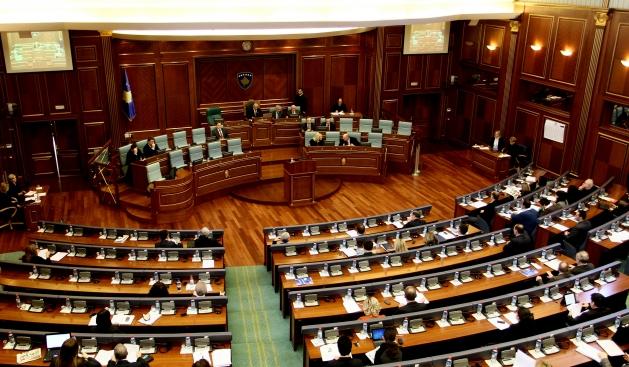 IBNA Special Report
Pristina, July 8, 2014/Independent Balkan News Agency
By Elton Tota
The President of the Republic, Atifete Jahjaga has decided for parliament to convene on July 17, 2014.
President Jahjaga declared that she has made her decision based on article 84, section 3 of the Constitution and the decision of the Central Election Commission for the certification of the final result of the general early elections in the country.
"The process of early general elections has been finalized with the official certification of the result, giving way to the constitution of the new parliament of Kosovo. All my actions will be based on the Constitution of the Republic of Kosovo and other laws in power. Following the constitution of parliament, I will also send there my proposal for the new prime minister nominee", said Jahjaga.
The first parliament meeting should give way to the formation of the new government, but the process is not at all an easy one.
Opposition insists that the joint parliamentary group comprised of LDK-AAK-Incentive, may be formed before the first parliamentary session, claiming that with this, they will be able to also elect the speaker of parliament.
But, this is opinion is not shared by the Democratic Party of Kosovo (PDK) led coalition. They say that it's the party which has won most of the votes that has the exclusive right to appoint the prime minister.
Analysts and experts of the parliamentary system in Kosovo are in favor of the opposition block, saying that parliamentary groups cannot be formed before the first session of the parliament of Kosovo.
Analyst Vilhard Shala says for IBNA that the post election coalition, LDK-AAK-Incentive, in spite of the fact that they haven't entered a pre election coalition, will be entitled to form a joint parliamentary group, before the leading parliament structures are elected.
"This issue is a little more complicated, because it has not been explicitly determined as to when the parliamentary group was formed. Now we must use the inductive method. Let us say, at the moment when the MP fills out the personal form and decides its political party (coalition) and its parliamentary group", says Shala.
According to him, what counts is the number and not the nominee for the post of the speaker of parliament.
Professor of constitutional law, Fatos Rushiti says that parliamentary groups can also be formed before the first parliamentary session.
"Before the first parliamentary session, MPs fill out their personal forms and then parliamentary groups are formed. The administration then decides the seats of the right wing and the left wing based on the numbers. This means that parliamentary groups are formed before the first session", says Rushiti.
Nevertheless, Constitution and regulation of parliament leave room for different interpretations as far as the formation of parliamentary groups are concerned.
In case the election of the speaker of parliament fails, there are chances for the country to head to extraordinary elections. /ibna/