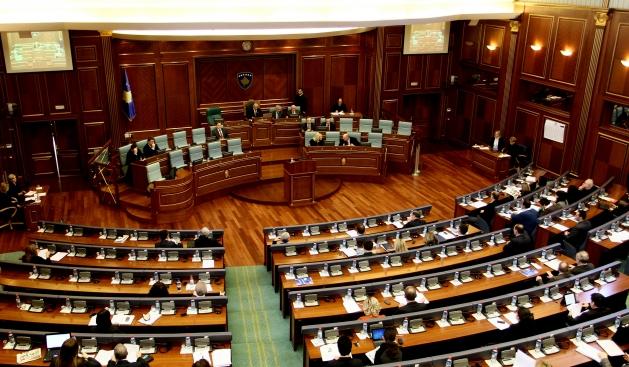 IBNA Special Report
Pristina, September 18, 2014/Independent Balkan News Agency
By Elton Tota
Today marks the constitutive session of the parliament of Kosovo, where the election of the speaker and vice speaker is the only topic of the agenda.
Even this time, the two political blocs, PDK and coalition of LDK-AAK-Incentive-Self Determination, will go to this session without a political agreement.
According to the ruling of the Constitutional Court, PDK will propose the candidate for speaker of parliament.
PDK officials have not declared if they have been able to secure the necessary votes for the election of the speaker of parliament. Representatives of the bloc have not declared anything either as to how they will act today.
Leader of the Alliance for the Future of Kosovo, Ramush Haradinaj said that the bloc's MPs will participate in the constitutive session and the political deadlock will be solved within this session.
If the political and constitutional crises are not solved after today's session, the country may head to extraordinary parliamentary elections. This has also been warned by foreign ambassadors in the country.
Signals launched by foreign diplomats that the country may soon face fresh elections are considered as a real possibility by political analysts. According to them, this is an undesirable thing, but remains the only option to overcome the political crisis.
Kosovar analyst, Imer Mushlokaj says that the irresponsibility of political leaders has brought the country at this point and if the September 18 session fails, then elections remain the only solution.
"After three months, there's a real possibility of holding fresh elections, when we know what the turnout of voters is going to be. Three elections in one year are too expensive for a poor country like ours. But, it seems that the only chance to solve the crisis is the September 18 session. If this session doesn't solve it, then, the best option is to head to parliamentary elections", says Mushkolaj.
Meanwhile, for analyst Albert Krasniqi, elections remain the most undesired option, but according to him, this price must be paid if the country wants to solve this crisis. /ibna/