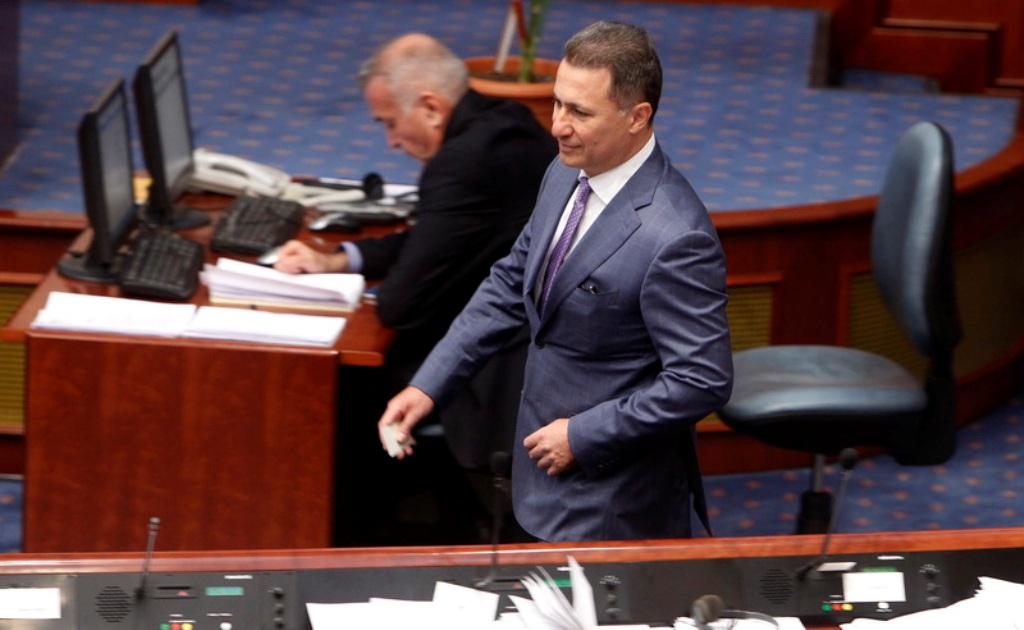 Parliament of North Macedonia will debate on Thursday on the mandate of former Prime Minister Nikola Gruevski, who has been granted asylum in Hungary.
Gruevski continues to hold the mandate of MP although six months have passed since he fled the country after being sentenced to two and a half years in prison for abuse with office.
However, it's not yet clear if the majority will manage to secure the necessary 80 votes for Gruevski to be stripped of his mandate, because there are eight VMRO-DPMNE lawmakers who are undecided about their vote. Meanwhile, governing coalition parties have made it clear that they will vote in favour of removing the mandate.
"Democratic Union for Integration will vote in favour of stripping Nikola Gruevski of his mandate", said Artan Grubi MP.
The largest opposition party, VMRO-DPMNE is still unclear about its position.
"We will see what we will do once parliament convenes", said Dafina Stojanovska, VMRO-DPMNE lawmaker.
Former Prime Minister Nikola Gruevski fled the country in November last year after being sentenced to two years in prison for the purchase of a luxury Mercedes Benz. After being granted asylum in Hungary, authorities there have not yet replied to the request made by authorities in Skopje for his extradition.
Meanwhile, 80 out of 120 MPs must vote in favour in order to remove Nikola Gruevski's parliamentary mandate. /ibna/