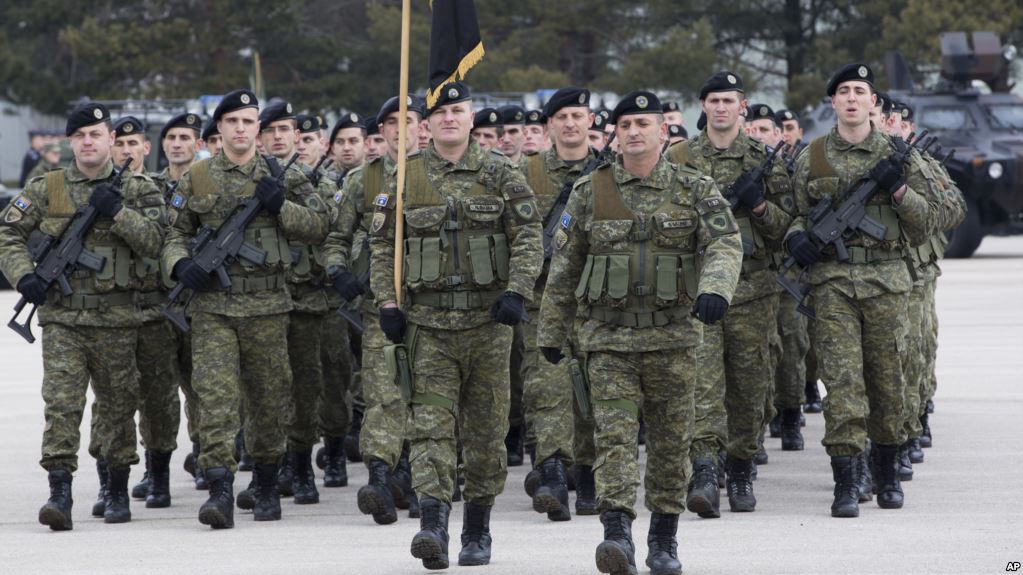 Today, parliament of Kosovo has voted in favour of the three bills which enable the transformation of the Kosovo Security Force into a force with military capacities.
With 106 votes in favour and one abstain, MPs initially voted the bill for the Ministry of Defence and then continued with the voting of the bill for the Kosovo Security Force and the bill for the Service at the Kosovo Security Force.
Kosovo Security Force which will keep the same name, is expected to have 5 thousand active troops and 3 thousand reserve troops.
Today's voting was considered to be a historical decision by political representatives in Kosovo and by the US ambassador to Pristina, Philip Kosnett who before the voting said that "the security of a country depends on the quality of its security relations and peaceful relations with neibouring countries, but also on the strength and professionalism of its armed forces".
President of Kosovo, Hashim Thaci pledged that the new army will be ready to serve to the strengthening of peace in the country and the region. He assured members of the Serb community that this force will continue to serve all citizens regardless of their ethnicity.
PM Ramush Haradinaj said that Kosovo's army will contribute for peace and stability in the region and beyond.
MPs of the Serb List were not present in this session. They've declared that the army of Kosovo poses a threat for the Serbs living in Northern Mitrovica. /ibna/