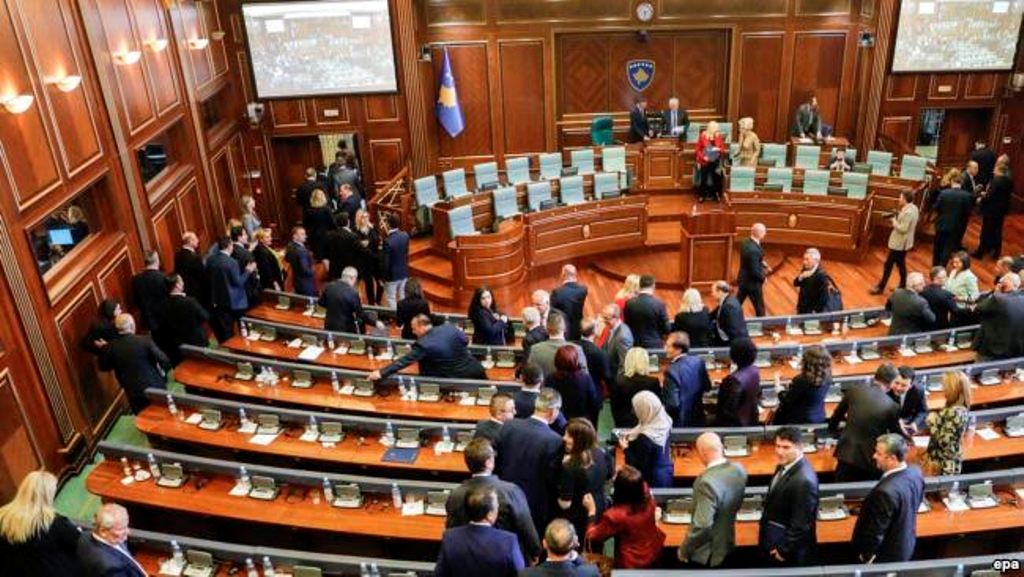 Parliament of Kosovo will convene today to complete the constitutive session which started on 3 August, but which was not completed because MPs failed to elect the assembly speaker, which is the first step into creating the new institutions.
The session which has been announced to take place on Thursday followed the request of the Democratic Party of Kosovo, Alliance for the Future of Kosovo, Incentive for Kosovo and New Kosovo Alliance to proceed with the constitutive session.
This request followed the negotiations that were held between these parties on Wednesday and the representatives of the Serb List, who insisted on having three ministries, including the ministry of Agriculture, which was first promised to the New Kosovo Alliance led by the businessman Behgjet Pacolli.
On Monday, a deal was struck between the PAN coalition and New Kosovo Alliance.
This deal was slammed by Self Determination and Democratic League of Kosovo, saying that such government will be short lived and that it will depend on Belgrade. /balkaneu.com/