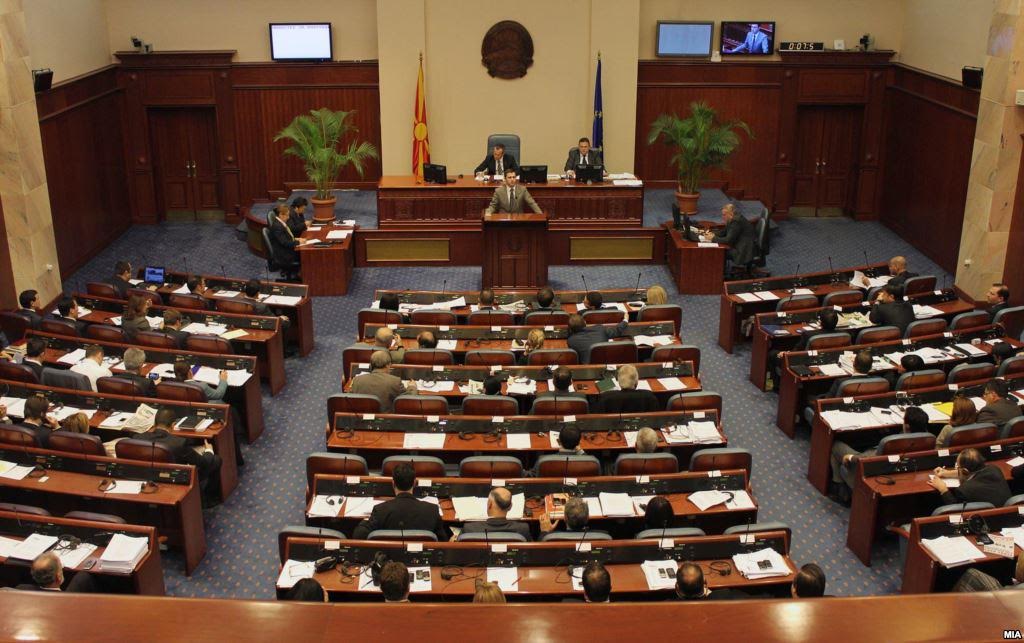 Today, Parliament of FYROM has voted the law concerning the use of languages, which mainly advances and expands the use of the Albanian language as a second official language in the country.
With this law that was voted by 69 MPs, including Albanian opposition parties, the majority has advanced the use of the Albanian language and other communities, which, in several communes account for 20% of the population.
Macedonian opposition led by VMRO-DPMNE was not present in Parliament. According to the opposition, this law was anti-constitutional, because it cannot ensure cohesion in society, but only divisions.
Meanwhile, the ruling party, SDSM said that this law was in line with the Constitution and that it consisted on changes which advance the use of the Albanian language and the use of the language of other communities.
According to this law, Macedonian and Albanian language are official languages. The Albanian languages will be used in all central government institutions, public companies and departments, courts and local authorities. /balkaneu.com/