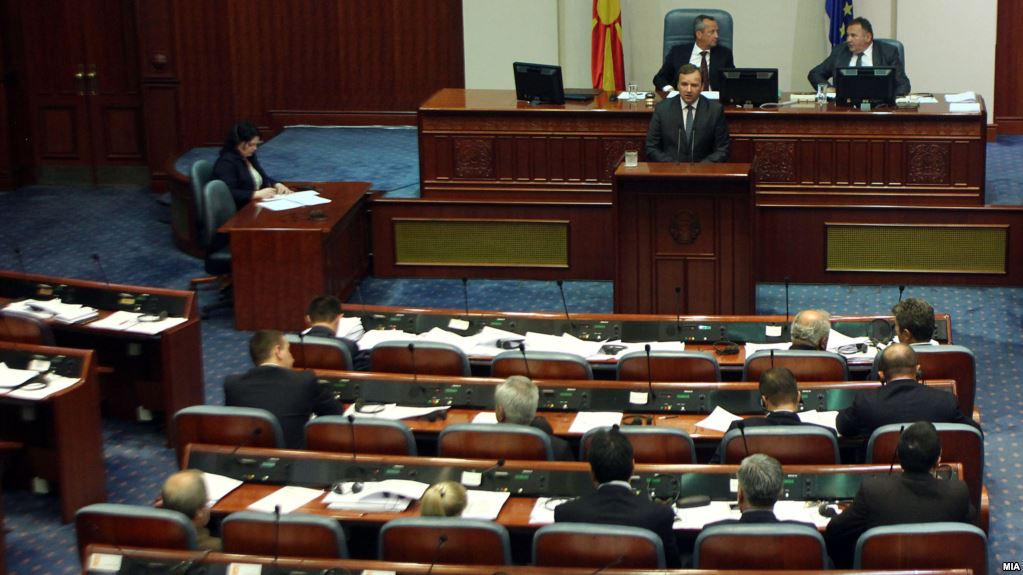 Parliament in FYROM is to reconvene today for yet another heated session of long speeches and debates, which are delaying the election of the speaker of Parliament. The leader of SDSM (Macedonian Social Democratic Union), Zoran Zaev, accused VMRO-DPMNE that this party is intentionally blocking parliament, because it cannot come to terms with the fact that it will end up in opposition.
"We are in our own right to push democratic processes forward and we shall do this based on the Constitution and the law", the leader of SDSM, Zaev said.
Zaev urged for an immediate solution to be found, otherwise the country could sink into financial collapse.
But VMRO-DPMNE says that it is merely holding a debate and not blocking parliamentary proceedings. This party proposed its plan for the solution of the crisis, which aims at reaching a multipartisan agreement.
"The aim is to reach an agreement which addresses internal disputes and rules out foreign agendas and foreign representatives", said Antonio Milososki of VMRO-DPMNE.
According to him, the sides must respect the principle that the government must be formed by the Macedonian party with the largest number of votes, such as VMRO-DPMNE and the Albanian party with the largest number of votes, such as BDI.
Albanian parliamentary parties, BDI and BESA Movement, said that they have their own proposals for the solution of the crisis.
"These proposals cannot be made public for the time being", said BDI's MP, Xhevat Ademi.
Meanwhile, BESA Movement announced that in the days to come, this party will reveal its proposal for the solution of the crisis.
Opinion maker Fatos Rushiti, told IBNA that VMRO-DPMNE is determined to cause chaos in parliament and force political parties to accept its option for fresh elections.
"It's clear that VMRO-DPMNE is not ready to relinquish power. It will continue with its obstructions by using all available mechanisms", Rushiti says. /balkaneu.com/