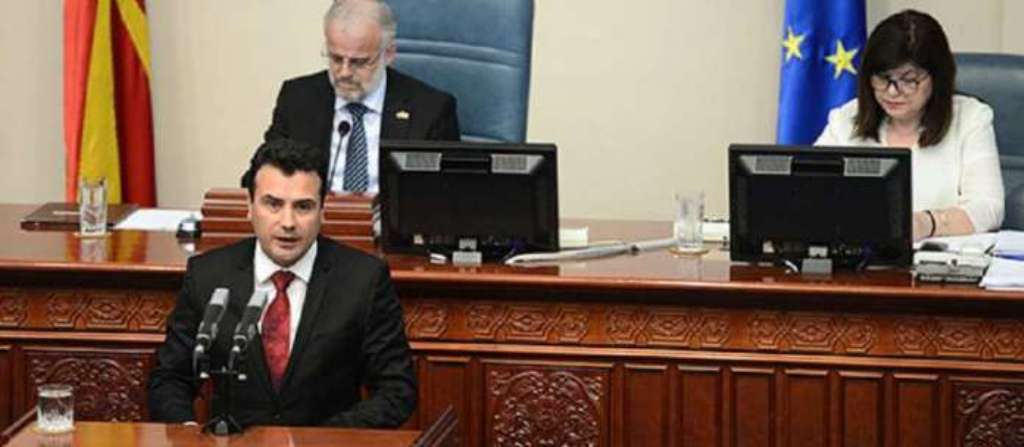 Today, parliament in FYROM is expected to decide whether it will give the green light to the Prespa agreement, which relates to the country's new name "Republic of North Macedonia, signed between Athens and Skopje in June of this year.
Today, parliament is expected to decide on the constitutional amendments that the government has proposed about the agreement.
Social Democratic Union (SDSM) has called on MPs to back the constitutional amendments in order to unblock the European integration process. But, VMRO-DPMNE is against, saying that its MPs will not offer their support for the Prespa agreement.
In case two thirds of the votes (80 out of 120 votes) are not secured, the country will head to a snap election. The current majority made of SDSM and BDI along with other small parties have 72 seats and they would need another 8 votes from VMRO-DPMNE to pass these constitutional amendments.
Meanwhile, protests have been announced by organizations which are against the country's name change and these protests are expected to take place during the time parliament convenes. /ibna/