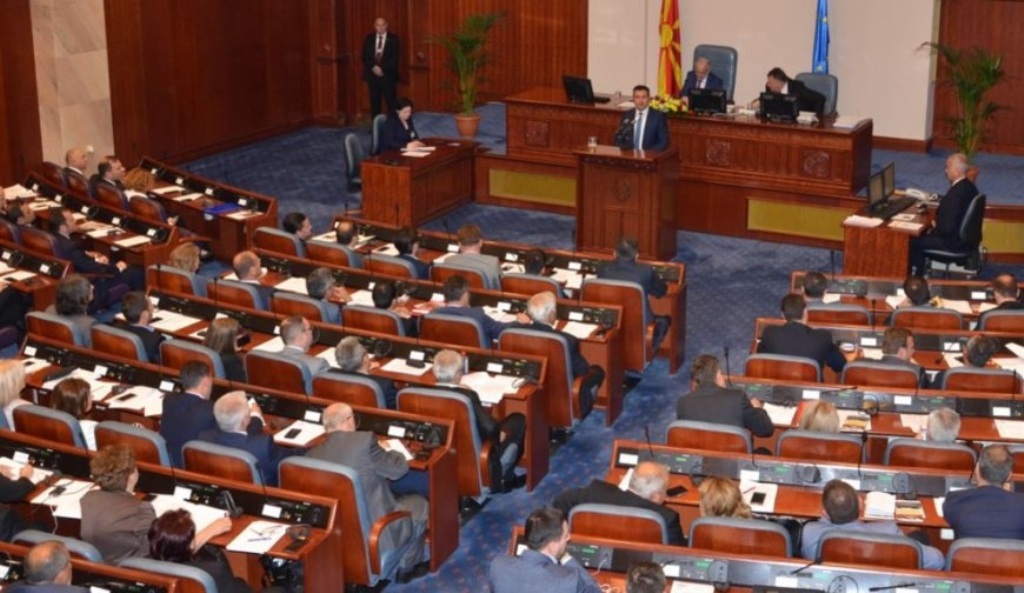 In the absence of an agreement between political parties and due to the lack of 80 votes, parliament in FYROM has postponed the constitutional amendments needed for the country's new name, North Macedonia to take effect. PM Zoran Zaev said that he's holding ongoing talks with BESA Party regarding a compromise over the issue of citizenship. The Albanian opposition party which has two seats in Parliament  has requested that the part Macedonian/citizen of Republic of North Macedonia, as it's foreseen by the Prespes agreement, to be amended to just citizen of Republic of North Macedonia in documents issued to Albanians.
"BESA believes that if the term 'Macedonian' is attached to this part, then this creates the impression that Albanians, Turks and other communities living in this country are Macedonian. We're looking into the possibility of finding a technical solution", PM Zaev said.
But, the 8 MPs of VMRO-DPMNE who voted in favour of these amendments in the first phase, have demanded for the request made by BESA Party to be rejected, otherwise they will not vote in favour of the agreement.
Parliamentary speaker, Talat Xhaferi said that the parliamentary session will resume tomorrow. According parliament's rulebook, MPs have until January 15th to vote the constitutional amendments, while the Prespes agreement needs to be voted by 80 MPs to take effect. /ibna/