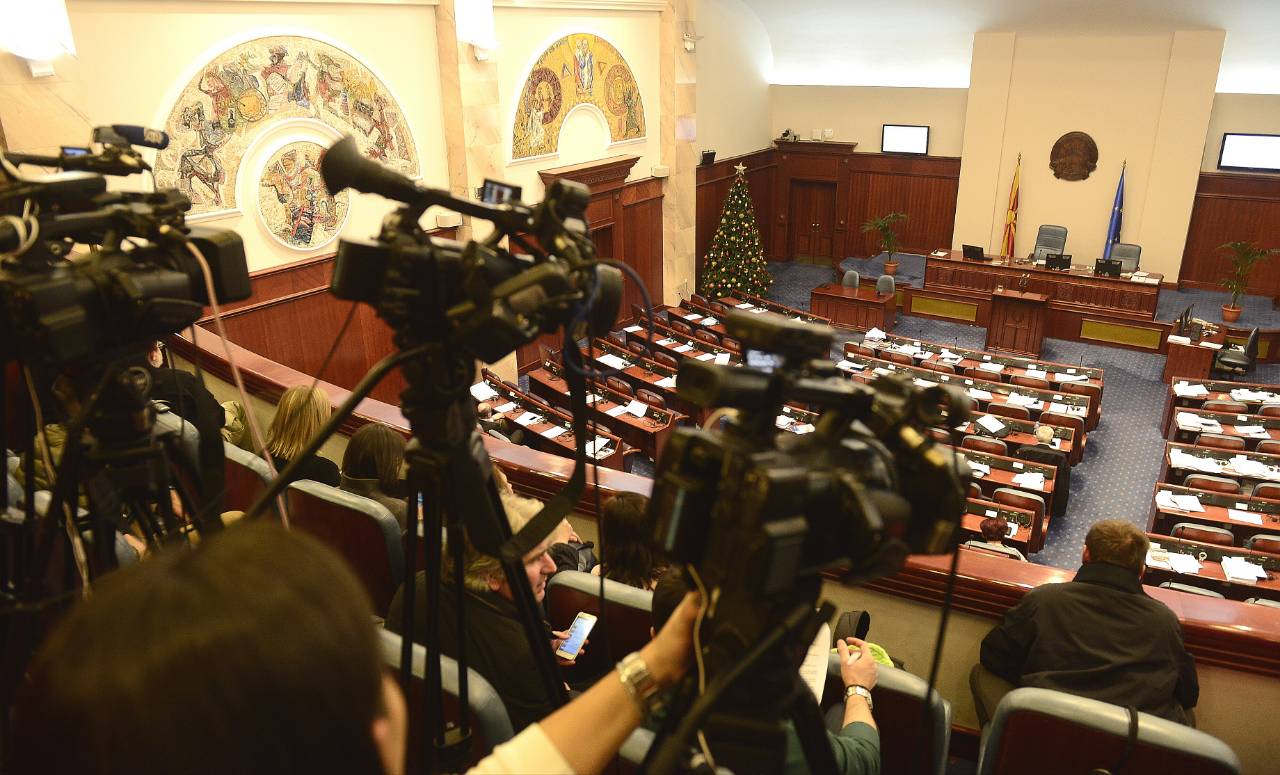 The opposition and majority in FYROM have not come to an agreement in order to unblock parliamentary proceedings. The latest attempts of the speaker of Parliament, Talat Xhaferi to unblock proceedings have resulted unsuccessful.
Speaker of the Assembly, Xhaferi has asked opposition MPs to withdraw from what he called a political decision to block parliament.
In a recent statement, Premier Zoran Zaev said that he's concerned about the blockade of the process of reforms by the opposition in parliament. "If we block the reforms, then we will not be able to move forward. I believe the opposition will be reasonable on finding a solution", Zaev said.
Former MP and expert of political affairs, Naser Ziberi says that it is important that parliamentary parties reach an agreement.
"The main parliamentary parties must sit down and find a solution through a political agreement. This is the only way to unblock the work of the parliament. In this period, parliament must be active in terms of the debates over the name dispute, European integration processes and domestic affairs. The blockade that we're seeing is a cause for concern, because the voice of the citizens must be heard there", Ziberi said.
According to him, this blockade relates to the attempts being made to prevent the adoption of the law on the use of the Albanian language, where the opposition led by VMRO-DPMNE has proposed 35 thousand amendments. /balkaneu.com/