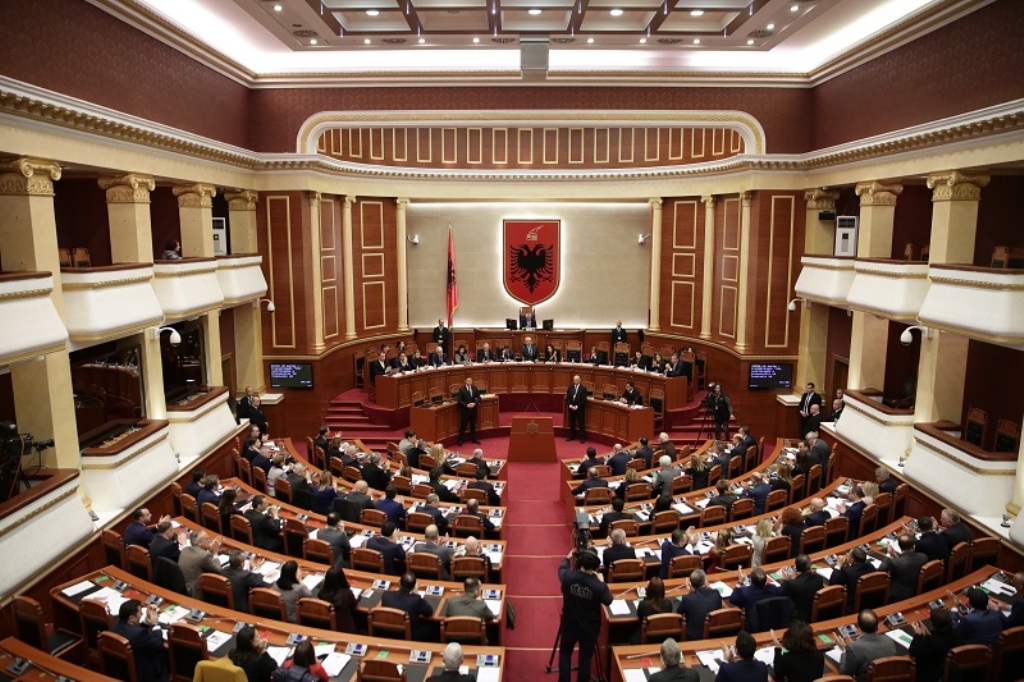 Parliament of Albania has voted a resolution against the president of Republic, Ilir Meta. This is seen as a step taken by ruling Socialist Party to impeach the head of the state.
The decision taken by socialist MPs followed the decision of the President to cancel June 30 elections.  100 MPs voted in favour of the resolution, 2 of them abstained, 7 voted against and 1 of them didn't vote.
In a marathon session, MPs debated on the decision taken by the head of the state to cancel the local elections which were supposed to take place on 30 June.
In a speech in front of MPs, the head of the government considered the president's act as anti-constitutional and accused him along with the opposition of attempting to kill the elections.
The Prime Minister said that the majority is determined to hold the elections on June 30. /ibna/