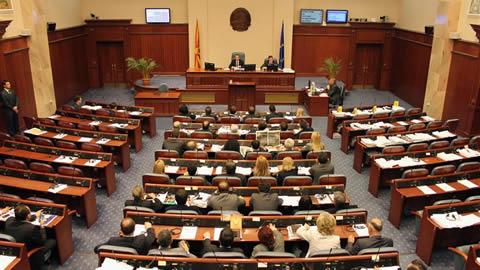 Skopje, November 4, 2013
Parliament of FYROM voted today in favor of the adjustments made to the 2013 budget. The adjustment came as a result of interventions in the state budget due to the lack of financial means for the Pension and Security Fund and for the Ministry of Education and Science.
This adjustment had the support of 58 majority MPs, while opposition voted against the adjustments.
The Minister of Finance, Zoran Stavrevski declared that after these adjustments, there will be no cuts in capital investments, which in the first 8 months of the year were 10% higher than a year ago.
Stavreski said that the 2013 budget has been realized according to the promised plan. The debate on these adjustments continued for three days in a row. PDSH in opposition said that a part of the budget relating to the projects that relate to Albanians has been withdrawn. /ibna/