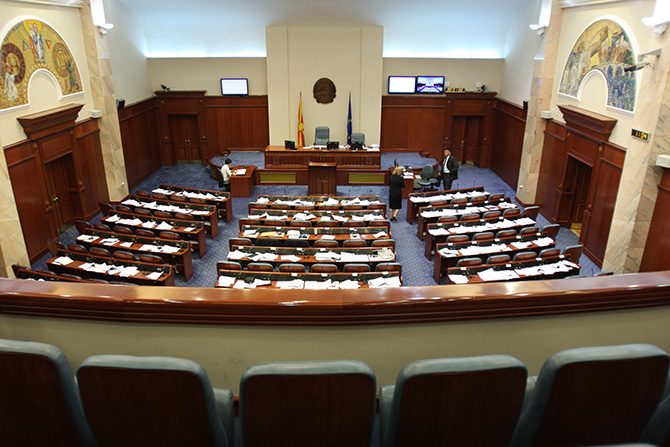 Skopje, July 16, 2014/Independent Balkan News Agency
By Naser Pajaziti
Parliament in FYR Macedonia has approved the proposal for changes in the Constitution.
This proposal was backed by two thirds of MPs or 82 MPs of the VMRO-PMNE and BDI, but also by two MPs of small opposition parties.
After this voting, the government, which proposed the changes, will prepare the amendments and will submit them to parliament within ten days.
Besides this, there will also be a debate outside parliament with the civil and legal sector for the changes in the Constitution.
But, what are the changes that have been proposed?
Marriage as the union between man and woman and the prohibition of other marriages, restriction of budget deficit and public debt, the formation of a financial area which would develop financial aspects, the change of the name of the central bank from the Popular Bank of Macedonia to the Bank of Macedonia, the formation of a judicial institution called Constitutional Complaint, changes in the composition of the Republican Judicial Committee and the functioning of this judiciary institution and at the end, the State Authority for Revision as a constitutional category.
Albanian opposition party, PDSH was against these changes. Its MPs accused the largest party in power, BDI of not proposing constitutional changes that relate to Albanians and which were promised in the last electoral campaign. /ibna/