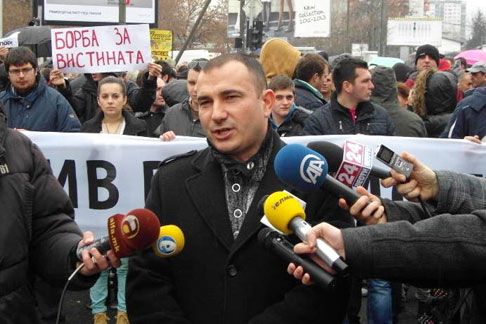 Skopje, May 27, 2013
Parliament of FYR Macedonia has rejected all civil incentives to hold a referendum which aimed at the abolition of amnesty for former members of the National Liberation Army, to stop them from holding public offices and two other incentives.
Speaker of Parliament cabinet stressed today that the four incentives proposed by Stojance Angelov, leader of "Dignity" party are groundless. "These incentives are not in conformity with the law which determines the criteria for the holding of a referendum", informs Parliament in Skopje.
On May 22 of this year, Angelov submitted the incentives for the holding of a referendum on 4 issues. The referendum demanded the abolition of amnesty for the former members and former commanders of NLA, to stop them from holding public offices, the annulment of decentralization and current territorial division of FYROM and also required the state not to resolve the social status of the former members of NLA. /ibna/