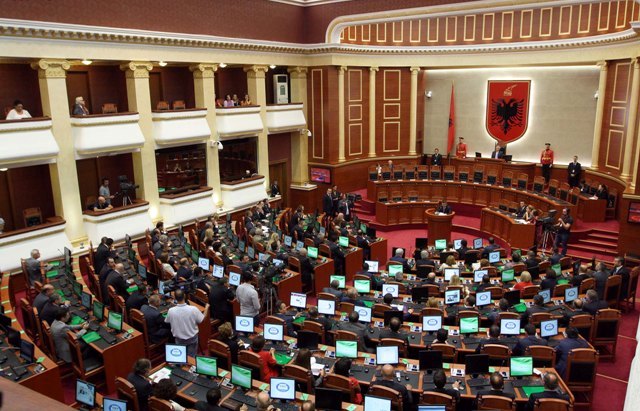 Tirana, November 7, 2013
During today's parliamentary proceedings, where lawmakers are discussing on amendments in the bill "For the regulation of the transport service for public officials and civil servants", the Minister of Finance, Shkelqim Cani declared that bonuses on wages will be suppressed. Cani said that austerity measures will be taken in several domains, mentioning the fact that Prime Minister Edi Rama reduced his personal escort.
Cani said that this bill aims to save 165 million ALL, a saving that comes from the reduction of a privilege benefited by 437 senior officials.
Meanwhile, the head of the democrat parliamentary group, Edi Paloka said that the government brings to parliament a bill which saves 1 million USD, at a time when 100 million USD have been borrowed. /ibna/