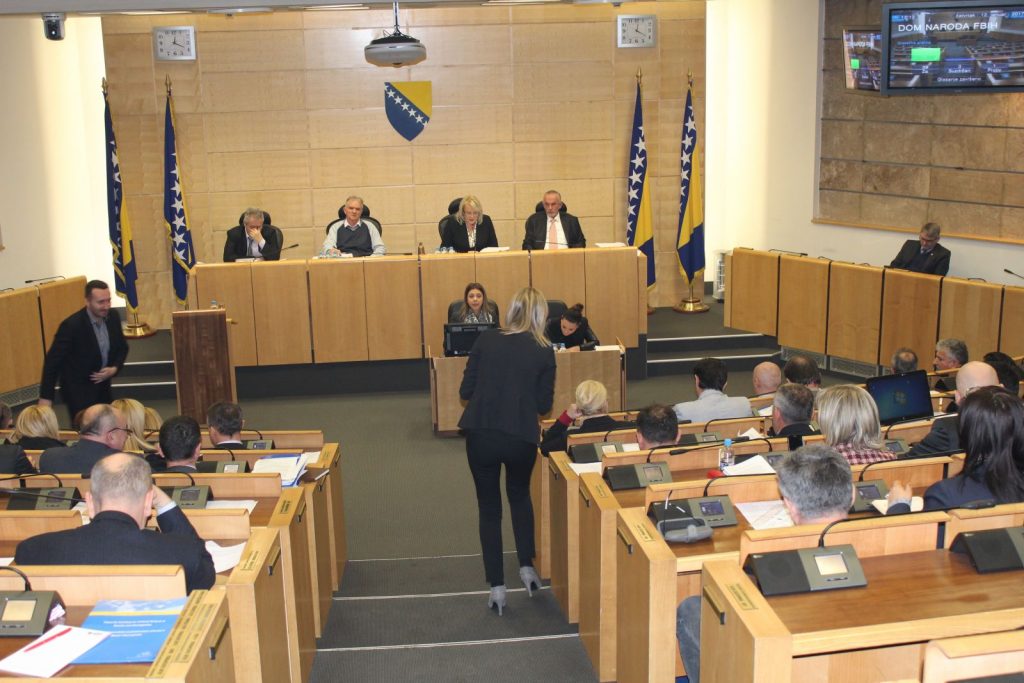 The political crisis in Parliament of BiH Federation deepened on Thursday late afternoon, after the session of House of Peoples was interrupted and then canceled.
The crisis in this institution is a long time story and the biggest problem is the lack of agreement between biggest Bosniak and Croat parties in this Parliament. They are not able to adopt even the smallest documents without a hard discussion. The last break of the session took place when PMs in House of Peoples discussed the new Pension Law. Bosniak SDA party delegates said that it is not the best solution but that they will vote in favour of it. Croat parties PMs concluded that the text of the Law is different than it was agreed before. Since they don't have the agreement of Croat representatives in cantons parliaments, Croat PMs asked for a short break, but the session never continued. In fact, it will be, but on the end of January.
The crisis in the Parliament became such an important question that even the EU special representative and Head of EU Delegation in BiH, Lars Gunnar Wigemark, reacted trying to explain the importance of democratic discussion in this case. He expressed his concern over the continued stalling and lack of genuine political commitment that have been blocking the work of the FBiH Parliament for months.
"The continued political stalemate serves no one. We need to see action that truly serves the best interests of the citizens, whose needs are not being met at all by the political parties' inability to reach an agreement. All political actors in the Federation need to work together to ensure a fully functional Parliament. The Federation Parliament should not be an arena for unrelated horse trading at the expense of major delays of urgent reforms and ordinary people's interest.  It is a political body that represents the citizens and their interests", Wigemark said in a written statement.
He added that all political leaders in BiH have committed themselves to improving the economic and social situation through reforms. Howver, Wigemark emphsized, the Federation Parliament will not be able to meet its commitments if these political games continue at the expense of ordinary people's' daily lives.
"I therefore urge the responsible political party leaders to establish a more constructive environment and focus on expediting priority legislation, such as the new Pension Law or the new banking regulation, to deliver on the much needed reforms. Time has already been lost", Wigemark said.
He added that EU is not impressed by anyone acting only according to narrow ethnic or other vested interests and that such behaviour may only slow down the EU integration process. The people of this country, Wigemark said, want to see practical consensus as an alternative to political gridlock and economic decline.
The crisis in Federation Parliament is not a new one in BiH but it is mostly under the shadow of other events. But most of the laws required by EU must pass from the entity parliaments and these problems could bring obstacles to the country's way to the EU./IBNA