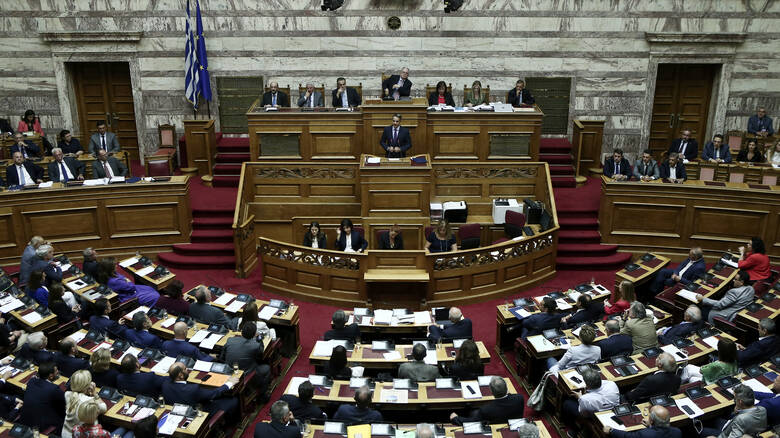 A wide parliamentary majority approved on Thursday a Citizen Protection Ministry bill on asylum for refugees, which includes, among other relevant clauses, the acceleration of asylum applications and approval procedures.
The legislation is aimed at easing pressure on the Aegean islands by accelerating asylum procedures and returns of migrants not meriting international protection to Turkey. The draft bill was approved by ruling New Democracy and the center-left Movement for Change (KINAL) party.
"Greece is finally acquiring a clear, concise and functional system of asylum," Prime Minister Kyriakos Mitsotakis told the House. "We must tackle migration crisis at both a national and European level", he added.
Main opposition SYRIZA leader, Alexis Tsipras, whose party rejected the draft bill, said the government is turning the issue of migration into a national and bilateral issue concerning Greece and neighboring Turkey, instead of treating as the international and European issue it actually is.
In a tense debate in parliament over the way refugees and migrants are treated, as well as the effectiveness of the new provisions introduced by the Mitsotakis administration, Tsipras accused the PM of "extremist rhetoric" while New Democracy was in opposition and of lying about SYRIZA's migration policy.
Analysts point out that the Prime Minister appeared keen to deliver a message to right-wing officials in his party ranks, pointing out that New Democracy is a center-right political formation. In recent days, extreme views on migration have been voiced by some municipal chiefs and officials with ties to New Democracy.
Mitsotakis also pointed out the need to facilitate moving refugees to mainland Greece from the Aegean island hot-spots that serve as a point of entry. He added that the new legislation prioritizes refugee families, to whom the law grants instant access to health and education services./ibna