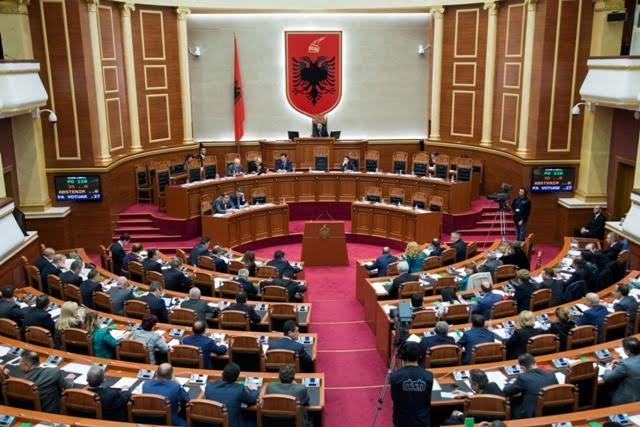 Tirana, 4 December 2015/Independent Balkan News Agency
Albanian parliament has started a marathon plenary session over the 2016 budget and the tax package accompanying it. The budget and the tax package were presented during the week in parliamentary committees and public meetings, while now it has been sent to the house of parliament for voting.
After two intensive days, the drafts will be sent back to the committees, in order for the budget to be ready for the final voting in principle and article by article on 17 December.
Minister of Finance, Shkelqim Cani has considered the 2016 budget as the budget of regional development, reforms and the reduction of the debt and taxes.
According to the minister, this  is a budget which guarantees wellbeing and development for the citizens.
Cani says that economic growth for 2016 will be 3,4% and that this will be the third year in a row that the country will register positive economic growth.
But  the opposition says that this is the budget of poverty, which abandons the economy. "Inflation will be 2,5% and salaries will not be increased. This is the third year in a row that public administration doesn't see salary increases. Meanwhile, pensions will only be increased by 0,8%".
On its side, the opposition has prepared an alternative tax package, which features a flat tax of 9% and a reduction of VAT to 15%.  /ibna/