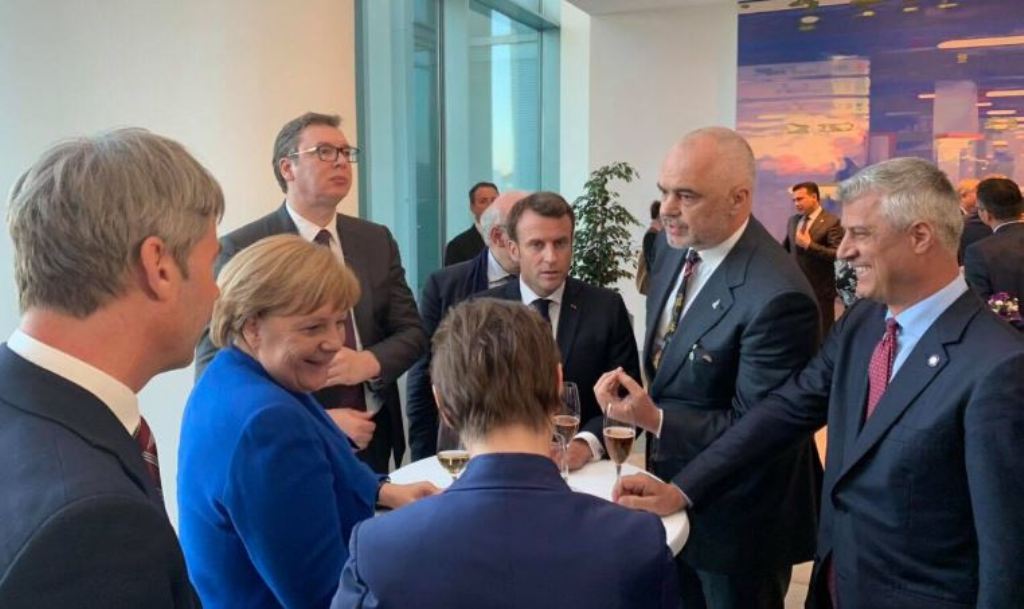 French president, Emmanuel Macron has invited leaders of Kosovo and Serbia in a meeting in Paris, however, this meeting may not be held after all.
The leader of the Democratic Party of Kosovo, Kadri Veseli maintains that he would never agree to discuss Mitrovica or any other part of the country's territory on this table of talks. He has confirmed that majority and opposition must stand together when it comes to such issues.
Veseli says that Paris summit, which is due to take place on 1 July, may fail if Kosovan political parties do not unite.
"There will be no summit in Paris if we're not together. We must keep Berlin and Paris close. I am not going to Paris to talk about the tax. To me, the tax is nothing compared to a seat in the UN", Veseli said.
On the other hand, prime minister of Serbia, Ana Brnabic has declared that the Paris meeting must enable the two countries to resume dialogue. However, according to her, this cannot be achieved if Pristina does not remove the tax, for which PM Ramush Haradinaj has insisted that this will only happen once Serbia recognizes Kosovo as an independent country.
"This is not something that Belgrade says, but this is something which is being said by all international partners and the people who initiated the Berlin and Paris meetings", she said.
After meeting with her French counterpart, Edouard Phillipe, Serbian PM Ana Brnabic declared that it's not yet known if the Paris meeting will be held on 1 July.
IBNA learns that Kosovo's Haradinaj is ready to suspend the tariffs imposed in goods coming from Serbia and Bosnia for a short period of time until a final agreement is reached with Serbia.
Haradinaj and his team have already prepared a draft agreement which will be discussed with the Serbian side and is expected to be signed within a short period of time. /ibna/