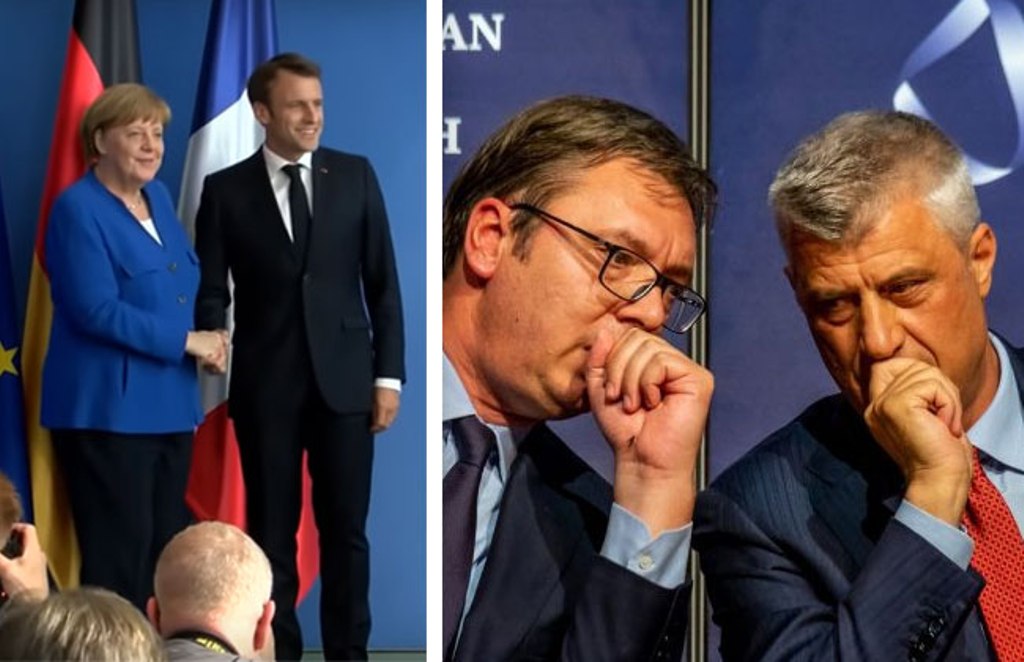 The process for the normalization of relations between Kosovo and Serbia has come to a standstill. After the meeting held in Berlin, representatives from Pristina and Belgrade are expected to meet on 1 July in Paris at the invitation of French president, Emmanuel Macron.
The initiative launched by chancellor Merkel and president Macron seems like an attempt to overcome the gridlock in the talks and to strike a peaceful and final agreement between the two countries.
The agreement is expected to lead to mutual recognition of the two countries, but no more details have been given for it.
American political expert and diplomat, David Phillips says that an agreement between Serbia and Kosovo would merely transfer power in Serb municipalities and not lead to land swaps.
"If presidents of Kosovo and Serbia enter a secret deal to normalize relations through land swaps, this would further polarize politics in Kosovo, it would increase divides and it would cause cross-ethnic unrest. There needs to be a lot of caution in the process of talks", he said.
According to him, every agreement between Kosovo and Serbia without the approval of Germany and United States would lead to failure.
The process of talks lead by the European Union remains suspended as a result of Serbia's refusal to talk without the removal of the 100% tax hike slapped on its imports.
Kosovo's parliamentary speaker, Kadri Veseli has declared that institutional leaders will be united in addressing issues with Serbia and that there will never be any discussions about the sovereignty of the state itself.
Veseli made these comments following a meeting held by state leaders in Kosovo to discuss the developments after the Berlin meeting and ahead of the Paris meeting. /ibna/