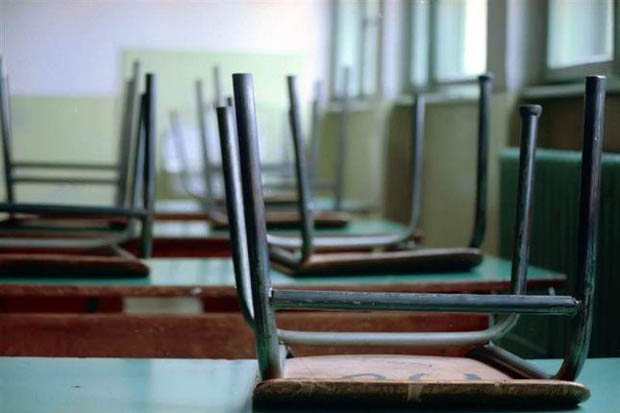 By Medina Malagić – Sarajevo
Parents from Konjević Polje in municpality Bratunac in the RS entity of B&H boycotted the beginning of this academic year because classes in the national subjects are not offered to Bosniak children.
A temporary inter-entity agreement was adopted in 2002 that stipulates that the curriculum should offer national subjects. Some of the national subjects in B&H schools are history, religion, geography and mother tongue.
This morning, parents and their children from the elementary school "Petar Kočić' Konjević Polje are continuing their protest in front of B&H state institutions, as well as the Office of the High Representative demanding a solution be found and for national subjects to be offered in the school curriculum.
Dozens of parents and their children gathered today with signs that read: "Konjević Polje, the world is a dangerous place to live, not because of people who are eveil, but becaue of good people who do nothing. 1995. UN, 2013. OHR?"
The RS Minister of Culture and Education Goran Mutabdžija held meetings with parents, and following discussions children went back to school for two days. However, parents contest that the situation had not changed and their demands were not met, and expressed their frustration that state institutions are doing nothing to solve their problem.
Thus, they have taken to protesting in the streets and refuse to have their children return to school until they receive answers from relevant institutions, and said that they will stand in front of the OHR building in Sarajevo until they receive answers.
The RS Minister of Culture and Education had proposed a solution to the parents. National subjects would be provided, but as part of an extracurricular program that would take place two times a week.
The primary issue is that in the elementary school in Konjević Polje, Bosniak children would otherwise take classes in the national subjects that is intended for students of another ethnicity. Thus, a Bosniak student at this school would take the national subject of mother tongue Serbian instead of Bosnian. For the parents of these children, most of whom are returnees, this represents a major violation of their rights and the rights of their children.