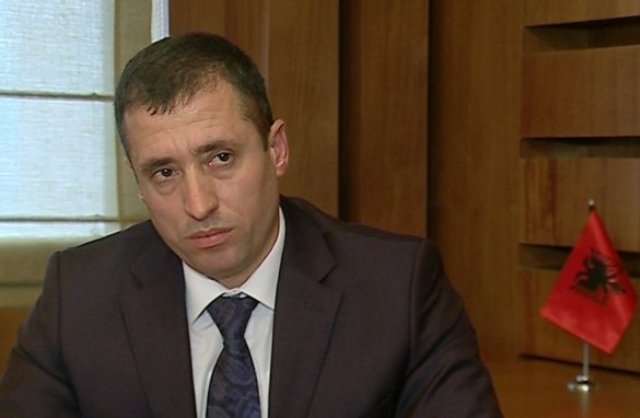 IBNA Special Report/The General Director of Prisons, Artur Zoto explains for IBNA the problems of the penitentiary system, the reforms that have been carried out and the recent achievements. He talks about amnesty, where half of convicts have returned to prison
Tirana, March 17, 2015/Independent Balkan News Agency
By Edison Kurani
In Albania, an amnesty declared last year led to the release of 813 Albanian citizens and reduced sentences for the majority of 3000 others that are currently serving sentences in the prisons of the country.
The amnesty was granted by the government and its aim was to reduce overpopulation in prisons, but also to integrate people who have not received very severe sentences.
But more than half of the people who have regained freedom from the amnesty, have gone back to prison.
These facts are confirmed by the General Director of Albanian Prisons, Artur Zoto. He says that out of 813 people released thanks to the amnesty, 415 have returned to the prisons of the country.
According to him, the majority of those people who benefited from the amnesty, had been accused of theft. Those who have gone back to prison are recidivists who have committed the same felony after leaving prison thanks to the amnesty.
Zoto says that the repetition of criminal offenses by convicts who are released, is a serious problem. "The fact that more than half have returned to prison within a year, is a real problem for society", Zoto says.
Figures in prisons
Around three thousand inmates convicted of different crimes, among them 90 foreign nationals, are suffering their sentences in the 22 prisons that Albania currently has.
In total, there are around 421 people convicted of serious crimes with jail sentences of more than 25 years. 350 people have been convicted with life in prison.
Albanian prisons have around 100 minors aged 15 to 18, mainly convicted of theft. Around three thousand people are being held in detention and are awaiting the ruling of the courts.
Due to a significant growth of inmates held in detention, there's an overpopulation of prisons.
Zoto says that overpopulation amounts to 24% or 1190 people over the current capacity of Albanian prisons.
Careful reform
The entire penitentiary system has around four thousand employees and among them, there are three thousand guards. The guard-inmate ratio is 1 to 1,4. This is one of the best ratios in the Balkan and Europe, as the average in many countries is 1-4.
In order to improve the performance of guards, Directorate of Prisons says that it has tested them. In an effort to guarantee a transparent process, their testing was carried out by a commission with members from prisons, ministry of Justice and NGOs that work in the domain of human rights.
Among around 2800 people who sat the test, 1948 passed and it and 766 failed it.
But those who failed it were not dismissed from work. Zoto explains: "All employees that failed the test of the current level of professional, physical and psycho-social abilities, will undergo another test and they will be trained within a period of 30 days".
But is the fact that one fourth of guards have not passed the test a real concern? Mr. Zoto answers: "General Directorate of Prisons secures a clear process in the legal and administrative aspect, in order to protect the life of inmates who suffer prison sentences, but also public safety". /ibna/