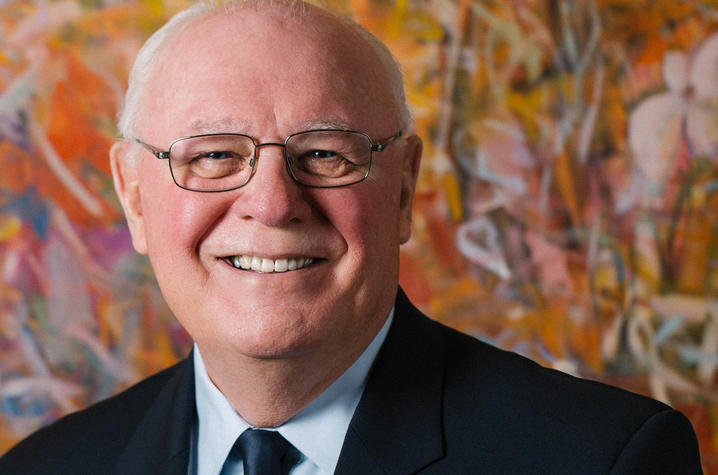 Former US Ambassador to Bulgaria James Pardew gave an interview, referring to a number of issues such as politics, corruption, freedom of expression and Russia's influence in Bulgaria.
According to the US diplomat, four things hinder Bulgaria's progress.
"First of all, the level of corruption and organized crime. Secondly, I am concerned about the lack of free and independent journalism in Bulgaria. The officials are not accountable. I hope in the future there will be a free and independent media environment", the former US ambassador to Bulgaria said on bTV.
"Third, there is a one-party system in Bulgaria. The prime minister and the GERB govern the political arena, while there are other parties, but they are not effective.
And fourthly, Bulgaria depends on Russia for its energy and that gives Russia influence. The Putin regime in Moscow is authoritarian and has enormous influence on Bulgaria. I fear that Russia will use its influence in Bulgaria for non-democratic purposes. These are serious problems in Bulgaria today", Pardew stressed.
Regarding Judge Andon Mitalov's US ban on his involvement in serious corruption, James Pardew said he did not know Judge Mitalov personally. "It's strange to name a foreign civil servant. I am optimistic. However, there are some politicians who know how to make something out of nothing. I want to make sure this is not just a temporary focus on combating corruption", Pardew added.
When asked if the US would name the big fish, Pardew responded: "I don't know this judge, you have to tell me if he is a big or small fish. I think small fish are easy to catch. Big fish have to be hunted first and then everything will go well. The fight against corruption in Bulgaria must be victorious", Pardew commented.
Asked to comment on whose decision is who will be blacklisted, he replied that the US embassy and the government were aware of what was happening in Bulgaria. "We have sources of information, we are actively cooperating with the Bulgarian government. If we have important information about the judiciary, we provide it. The decisions of who is allowed to enter the United States and who is not are all based on unmistakable evidence, not random political decisions. Prohibiting entry into the United States of persons linked to corruption is nothing new for Bulgaria. The Foreign Minister gave a name; we are always careful regarding the information about the person whom we refused to issue a visa", Pardew explains.
"There was justification for every decision made between 2002-2005 with regard the refusal to grant visas to different persons", the former US ambassador added, but declined to go into names.
"Organized crime and corruption are a big problem for Bulgaria. It was a transitional period; I think the process is still ongoing even today. The battle is endless, the improvement of democracy continues. There were many Mafia murders while I was in Bulgaria. I argued that immediate action should be taken. We are proud to bring the FBI, the Drug Enforcement Agency, to contribute to judicial reform. At that time, I thought that only small fish were caught in Bulgaria; I had said that the big fish escaped. The aim was to appease American and Western allies and to show action when it was lacking. Unfortunately, then Attorney General and others were not feeling very comfortable", Pardew said.
"Bozkhov has long been in plain sight. Bozkhov is not something new for the Bulgarian scene, I just wonder why it took so long, but let's see how it all ends", James Pardew pointed out./ibna