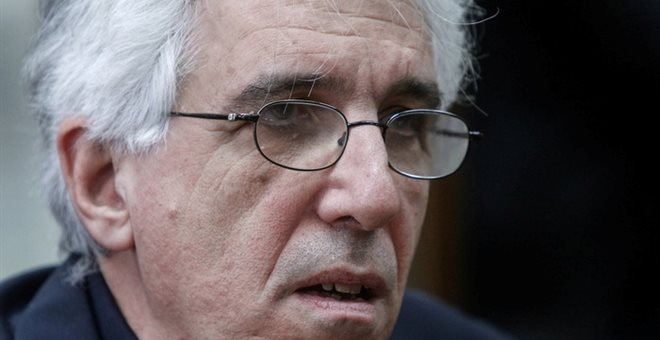 Athens, December 22, 2015/Independent Balkan News Agency
By Spiros Sideris
"In 2016, the situation in prisons will be better than it was in 2015 and certainly better than 2014", said the Justice Minister Nikos Paraskevopoulos, speaking Monday on "Praktoreio" 104,9 FM.
"It was said, when the 4322 law passed, that if the type III prisons are banned, security will be endangered. These types of prisons were abolished, we had no escapes, nor great riots in prisons ever since. Since then it has been the quietest time in prison, we have seen in the last year", he added, noting that "miracles don't happen from one day to another, the situation can't change dramatically, but the steps which are taken are steps forward".
As regards the Greek effort to decongest prisons, the minister explained that the population of prisoners has decreased by 2,000 persons. "The reduction of the crowding has been achieved to some extent.
From around 11,000, now it is around 9.000 and therefore the situation is much more humane. It's not where we want it, but it is much more humane than before", he said.
Paraskevopoulos noted that one of the main concerns of the government is to improve the quality of the penitentiary system structures, explaining that "the prison needs reintegration structures within, which will deal with the treatment of prisoners for drug rehabilitation. There are some, but not to the extent that we would like" and "there is definitely a need to upgrading the nursing system which exists for detainees".
"Right now there is an attempt to upgrade the structures. It's just that, in circumstances of economic deprivation, due to the crisis, and with the existing staff shortages, they are too difficult to happen with the required speed, and it is also too difficult, within a few months to build a new system, which for so many decades had not been built", he continued.
Finally, the minister expressed his satisfaction with the acceptance of the civil partnership from the House", which exceeds the MPs of the ruling party", and noted that "the disagreements that exist are due to misunderstanding, because this legislation does not provide for adoption".