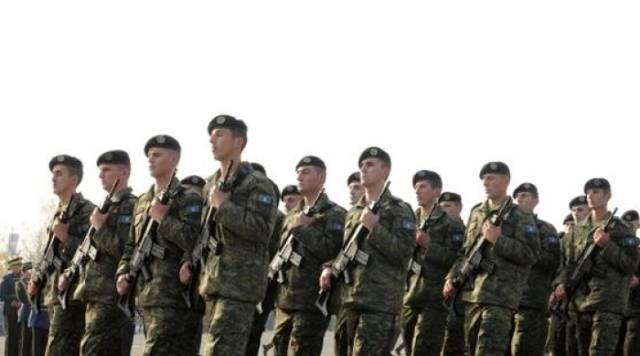 Pristina, April 24, 2013,
Βy Tinka Kurti
The deputy Prime Minister of Kosovo, Hajredin Kuçi has admitted that in order for the Kosovo Security Forces (FSK) to become an army, the "Civil Defense" must be engaged in it. "Civil Defense" is the formation of the northern Serbs, established as a result of the dissolution of several paramilitary organizations there. According to article 8 of the agreement reached in Brussels, they will be offered to be part of the legitimate institutions of Kosovo, in this case, FSK.
FSK had established a criterion according to which, 10% of the members of this force must come from this community. With the recruitment of the members of the "Civil Defense", this criterion can be met.
"Civil Defense" or "Civlina Zastita" in Serbian, has defied for many years the state of Kosovo by not allowing the institutions to have power over the north of Kosovo and by not allowing Albanians who have homes in the north, but who fled in February 2000, mainly to the south of Mitrovitza, to return there. The night that Albanians fled the north, 11 Albanians remained killed and tens of others remained wounded. /ibna/