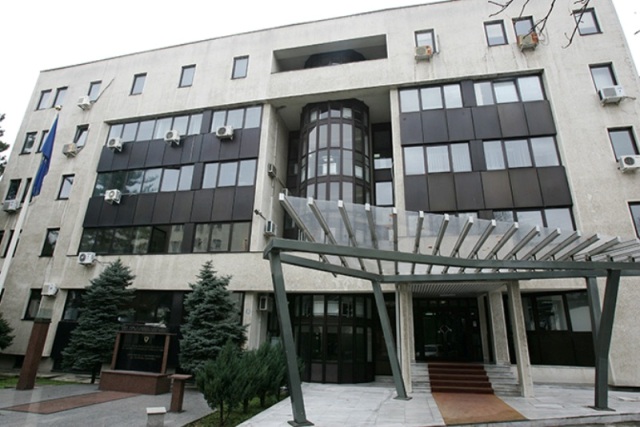 Skopje, 24 October 2016/Independent Balkan News Agency
By Naser Pajaziti
Political analysts in FYROM say that parallel structures have been created at the Ministry of Interior and the Department of Security and Counter Intelligence (UBK), following the recent raid of the Special Prosecution in these institutions to investigate and secure materials regarding the surveillance system.
The cause for this had to do with the fact that based on the Przino agreement, the Minister of Interior has been appointed by the opposition party SDSM, while the deputy minister, Police Commissioner and the director of UBK are close to the party in power, VMRO-DPMNE.
Political analyst, Alajdin Demiri says that the tension and the clashes taking place at the Ministry of Interior are leaving the impression that two institutions exist in one institution.
"We get the impression that we have two ministries, two states and two institutions which must do the same job. But the truth is that it is VMRO-DPMNE's structure ministry that does all these jobs", says analyst Demiri.
University professor, Mersel Bilalli says that the recent situation with the Ministry of Interior indicates political influence being exerted.
"Here we are dealing with a politicization of the highest security institution, as we have a group which is controlling the secret services. Thus, we're dealing with a chaotic situation and it is a combination between legal chaos and autocracy. I don't think that this can last a very long time", Bilalli says.
According to experts of political developments in the country, this is dangerous in the aspect of the security of the country. Deputy Minister of Interior, Oliver Andonov form the ranks of VMRO-DPMNE said that the intervention of the Special Prosecution at UKB have jeopardized the security system.
Meanwhile, according to the Special Prosecution, deputy Minister of Interior Andonov's actions damage the security institutions and break the law.
The international community has called on the Special Prosecution to allow the investigation of the wiretapping affair.
As of Saturday, no investigator of the Special Prosecution has been allowed at the Ministry of Interior and UBK, as the monitoring of the security system and the data base is now being made by the Ministry of Interior. /balkaneu.com/