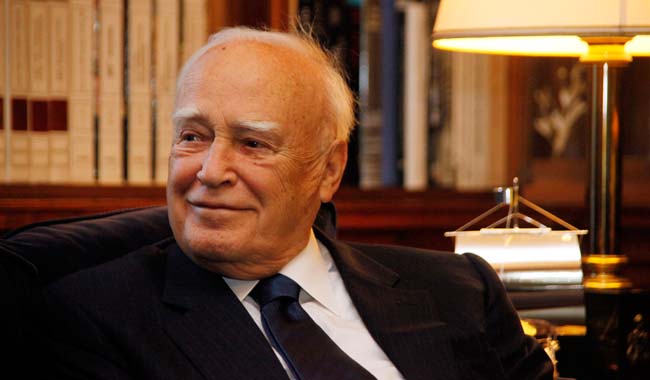 Athens, January 26, 2015/ Independent Balkan News Agency
By Spiros Sideris
His right to vote, for the last time as President of the Republic, exercised in Ioannina Karolos Papoulias.
"This is a critical election. I hope that the Greek people with their long experience will choose the best", said Mr. Papoulias immediately after casting his vote.
He also predicted that hard times are coming and therefore unity is required to address the problems. As he stressed, we must have composure to face any situation.
The President of the Republic voted in the 293rd polling station in the Island of Ioannina. He was cheerful when he arrived and spoke with many residents of the Island, while politely declined a proposal by a fellow citizen to cede his place in the queue in his favour.
The full statement from Mr. Papoulias:
"It is a critical election. I hope the Greek people, a people who have vast experience, will choose the best, to send them to Parliament. However, because I foresee the coming years will be years with problems, I would say that there must be unity in tackling these problems and temper to deal with any situation. I again repeat, that this people, the Greek people, has both wisdom, knowledge and determination".