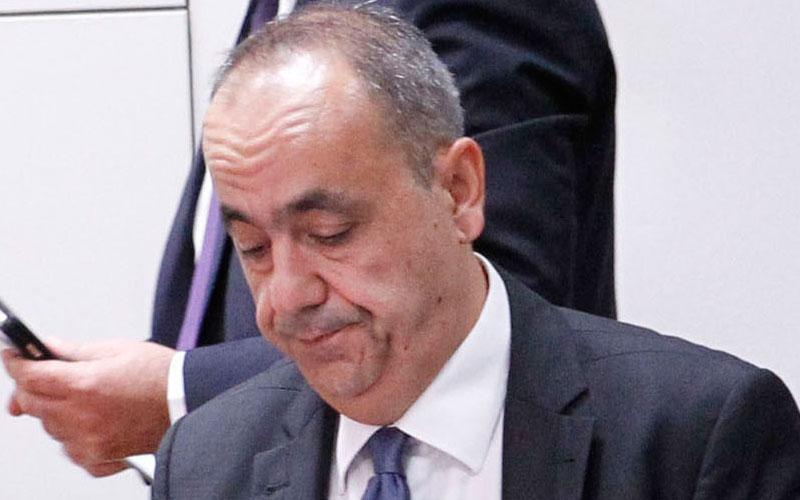 By Kyriacos Kyriacou – Nicosia
Savvas Vergas, mayor of Paphos Cyprus, the manager of the town's sewerage board Eftihios Malekkides, and former left wing party DISY municipal Councillor Giorgos Michaelides, were remanded in custody for eight days on suspicion of corruption. 
This was the second time the Mayor was arrested in a month. He was also remanded in suspicion for sending threatening messages with a female colleague to four individuals in an alleged effort to prevent them from testifying in a land scandal case involving construction company "Aristo."
The three were arrested on Wednesday followed a probe by Auditor General Odysseas Michaelides into the workings of the Paphos sewerage board (SAPA), which is chaired by Vergas. The Auditor revealed several suspected cases of mismanagement of public funds.
Police have also issued an arrest warrant for Christos Drakopoulos, a Greek national who owns one of companied involved in the construction of a waste treatment plant in Paphos. Drakopoulos is in Greece and the police are trying to trace him through Interpol.
Two witnesses claimed that large sums of money were given to the mayor, the board's manager, as well as other individuals in exhange for SAPA contracts. The investigator also told the court that some people in the municipality "ran things like a gang".
The investigator noted that Vergas and Malekkides demanded a 20 per cent cut of all deals. One of the contractors told the police that over the years he gave half a million euros in kickbacks.
The three suspects are facing charges of conspiracy to commit a felony, conspiracy to defraud, fraud, bribing a state official, abusing authority, money laundering, acquiring assets through unlawful practices, interfering with a criminal investigation, theft and corruption.