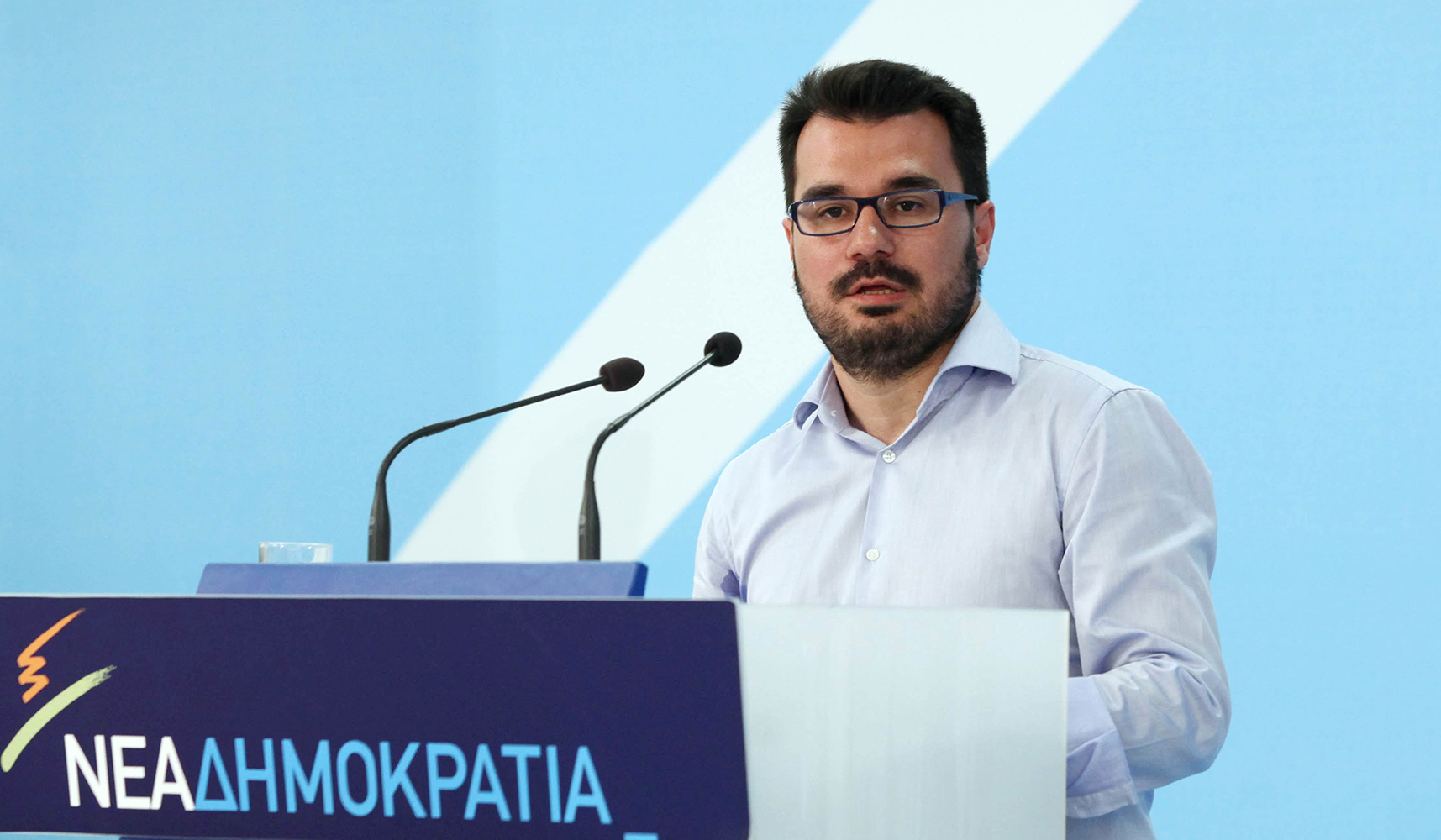 Athens, April 27, 2016/Independent Balkan News Agency
By Spiros Sideris
Andreas Papamimikos made an account of his work in New Democracy, through Facebook.
The recently resigned from the position of the Secretary of the Political Committee of ND, although admitting that he made mistakes during his 2.5 years of service, however, did not avoid attacking certain persons within the party, who however did not name .
Among other things, Papamimikos claimed: "I did not compromise with the partisan Yearbook", "I opposed the baronies and dynasties that did not want a 33-year old in this position", "I was not 'accomodating' with those who wanted total control", "I wanted the best in the ballots and not the 'ensconced'.  He also spoke of a "conflict with the harsh partisan mindset", while referring to local elections, he spoke of the "support of persons from the area of ​​the center-left… not to purely partisan nominations and anointments"
The former secretary of ND had also left spikes in his resignation letter.
Specifically, he had stated in his resignation letter: "Six years ago today, on 18/04/2010, I was elected President of ONNED against everyone and all systems, in the first open movement process, which involved 45,000 young men and women from across Greece.
Today, six years later, some decided to abolish the organization that helped come of age many generations, throwing in the bin struggles and a 40-year history.
The reason of course is obvious and can be understood by everyone. This decision naturally finds me opposite.
Moreover, from the morning I have been learning that some people are searching for alibi – which unfortunately I have not given them – to erase me five days before the Congress of New Democracy and the end of my mandate.
The truth of course is that I was not liked. I was not dependent by mechanisms and always expressed my opinion freely. As I did recently on the institutionalization of trends within our faction, a proposal which as you know I was to out to a vote at the congress of New Democracy.
But because as I said above they cannot not find a reason to criticize me in order to write me off, and because I put above all the strength and unity if the party, I will accept once again responsibilities assigned to me, even though they cannot be attributed to me".