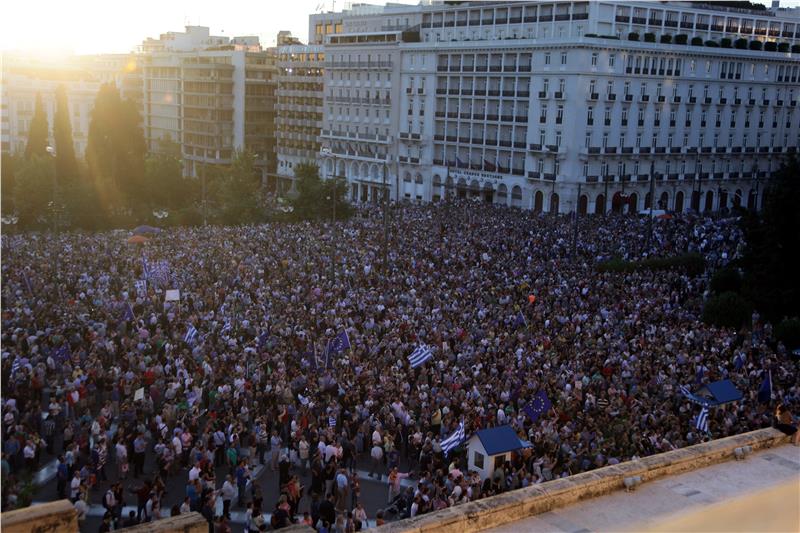 Athens, June 23, 2015/ Independent Balkan News Agency
By Spiros Sideris
The "brutal political intervention" of the European Commission delegation to Greece, which posted a photo on Twitter of the demonstration held on Thursday, with the slogan "We stay in Europe", cauterizes with a question the Vice President of the European Parliament and SYRIZA MEP, Dimitris Papadimoulis.
More specifically, Papadimoulis' question refers to the protest rally held Thursday in Athens "by Greek citizens with the participation of MPs from the opposition, especially the New Democracy, with a character that was, according to the statements of the participants themselves, "pro-European" while at the same time "anti-government".
He noted that "the same day, on the official Twitter account of the European Commission Representation in Greece, a photo was uploaded from this rally, with the central slogan "We stay in Europe", making the European Commission  appear like it supports specific political spaces and intervenes, once again in the last 5 years, in the internal political affairs of Greece".
Continuing with his question, the Greek MEP, having emphasized that the European Commission has specific responsibilities and limits to its power, asks if "it was aware of the political intervention of the delegation in Greece and if so, under what what procedure was that decision taken", and if "it believes that such actions help the negotiations between Greece and its creditors".
A rally with the slogan "We stay in Europe" was held on Monday evening at Syntagma Square in the presence of a large crowds. Among them the honorary president of ND Konstantinos Mitsotakis. On Sunday there was a rally against austerity measures in Europe.