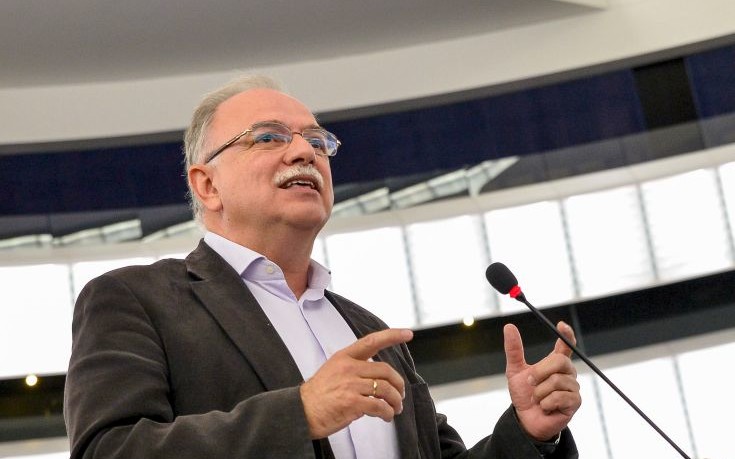 Athens, April 4, 2016/Independent Balkan News Agency
By Spiros Sideris
The need for uniform and clear stance against movements that undermine the efforts for the implementation of the financial program, states vice president of the European Parliament and leader of Syriza MEPs, Dimitris Papadimoulis, in a letter he sent after the appropriate consultation with Alexis Prime Minister Tsipras, to European Parliament President Martin Schulz, the presidents of all political groups (except for Marine Le Pen) and the head of the Working Group for monitoring the Greek program (FAWG) Roberto Gualtieri.
The letter is also notified to all members of the Committee on Economic and Monetary Affairs (ECON), and all the members of the Working Group (FAWG) set up by the European Parliament for the parliamentary scrutiny of the Greek program.
Papadimoulis notes that recent revelations of wikileaks on the economic program of Greece and the IMF's intention to exercise strong pressure on Greece, the Member States and the European institutions, cause deep concern, since they are "endangering the economic and political stability at a time when Europe is facing enormous challenges, such as economic and refugee crisis, security issues, the British referendum, and notes that it is "important for the IMF to clarify its position and to clarify whether and to what extent these revelations reflect the policy and intentions of the Fund".
In addition, he expects a contribution of the recipients for the quick and successful completion of the first evaluation, stressing that "the successful completion of the evaluation will provide motivation and breath to the Greek economy and create new prospects for Greek society".