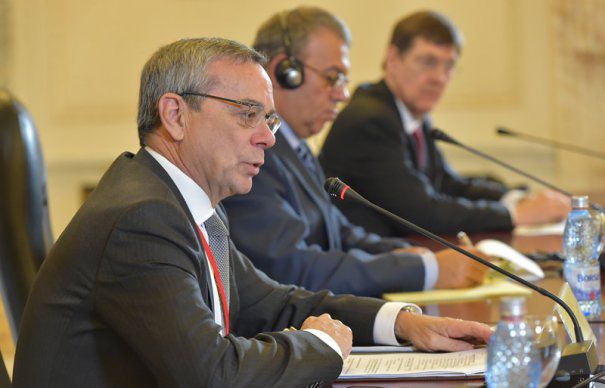 Paolo Alli the President of NATO's Parliamentary Assembly said on Friday that Romania is one of the most important partners of the Alliance.
Speaking at the opening of the NATO PA, which takes place in Bucharest, Alli spoke of the achieved investments and military contributions of Romania to the missions in Afghanistan (with troops) and to the KFOR mission in Kosovo too.
"…Moreover, you have organised the ballistic missile defence systems", added the president.
Alli also referred to the tensions with Russia that build up in the East (pointing especially to the proximity of Eastern countries), saying that there is interest not only in the security in the Black Sea, Romania and Bulgaria but in the rest of Europe and NATO as well.
The president highlighted the fact that the cooperation between NATO and the EU ranks high in the list of topics to be discussed in Bucharest, above all because they share the same defence system…/IBNA