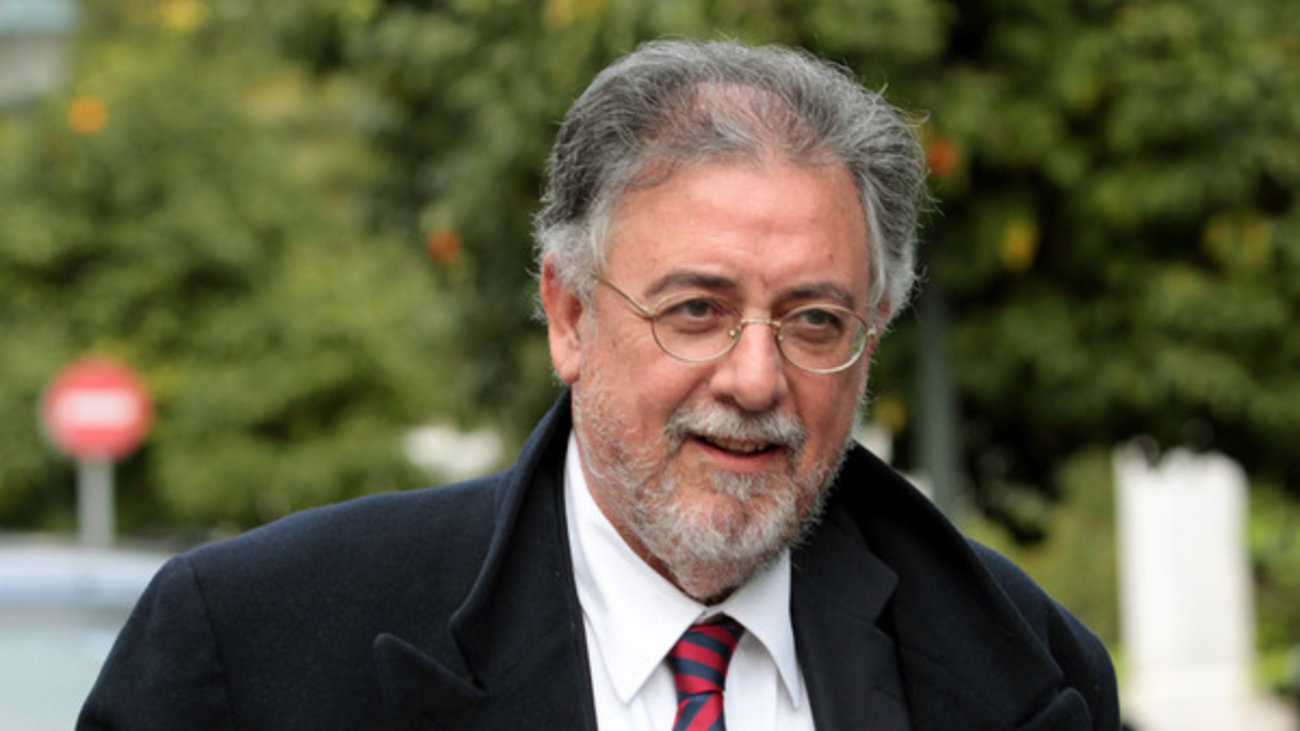 Athens, August 3, 2015/ Independent Balkan News Agency
By Spiros Sideris
Strict warning to those who are devising plans to change the polity or a democratic diversion address the deputy citizen protection minister Yiannis Panousis, speaking in the newspaper "To Vima" on Sunday.
"I remind that the Constitution and laws support the civil parliamentary democracy, popular sovereignty and not the people's democracy. We have a change of government, not a change of the polity", he says.
For those who continue to cause incidents on the pretext "because this is a Left government we do whatever we want", he says, "some identify the meaning of the fighter with throwing Molotov cocktails. Well, they will not have their way".
Panousis also suggests to prime minister Alexis Tsipras to first fix the state and then the Left. Not go backwards. He must first consolidate democracy and then give the Left speck in his governance".
He does not hesitate to exercise strict criticism on Yanis Varoufakis, whom he implicitly accuses of having committed the crime of high treason, Zoe Konstantopoulou, whom he accuses of wanting to replace the prime minister and finally Panagiotis Lafazanis, whom he accuses of ignorance of the danger in the plans he is processing.
Panousis' interview commented the press office of PASOK, which in a statement said:
"We agree with what the minister Yiannis Panousis says regarding Varoufakis' accountability. Professor Panousis, however, should inform the Prime Minister about the responsibilities of the instigator, the one who gave the order for the games with the currency and the economy. Unless Mr. Tsipras also views as nonsense the proper functioning of the polity, which according to Mr. Panousis was threatened".
Voutsis attacks Panousis for his statements
Interior minister Nikos Voutsis imputes "verbal excesses" to Yiannis Panousis for the strict language he used in his statements in the newspaper "To Vima".
According to Voutsis, the verbal excesses of Panousis "also contain extremely ambiguous meanings, creating concern with negative sign".
Speaking on the radio station "Sto Kokkino", interior minister called out of time and place the hint of 'treason' the deputy minister of citizen protection made against the former finance minister.
"There is no sense now to baptize all this, to entrench them, or sprinkle them on the top with versions or hints on treason? (…). These are unbelievable things, especially when the prime minister himself took full responsibility in Parliament – and very well he did – not only for the existence of reports on the consequences, but also for making – the minimal preparations – to address the suffocating pressures. (…) It makes no sense. All this will only result in division", he said.
Besides, Voutsis said that it is the obligation of government officials "to make this type of preparations", but also "not to explain them publicly".
"If I have to criticise Yanis Varoufakis for something," he added, "is that there was no need to give all these explanations".