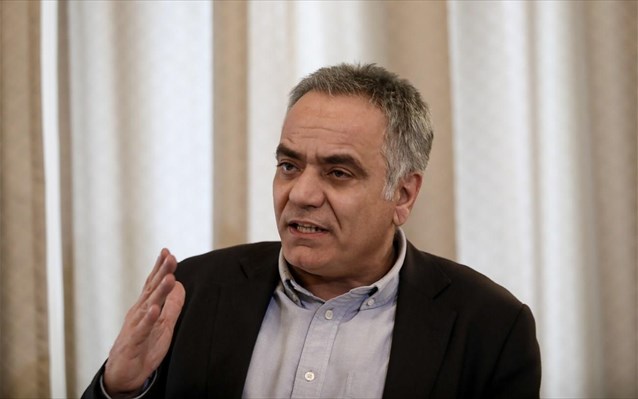 In an interview with ANT1 on Monday, the Secretary of the SYRIZA Central Committee, Panos Skourletis, shed some light on how the main opposition party hopes to restructure after losing last July's general election to New Democracy.
Skourletis said he would like to see the left-wing SYRIZA party attract new members that have a real relation with politics and can co-determine developments. The party secretary stressed the need for discussion over the party's future, in order to achieve a wider representation and following.
"Open, democratic, collective procedures of dialogue that SYRIZA has endorsed are the answer to every deliberate attempt to lay down the terms of the necessary debate to be had on the course of the party, its role in a new political phase, its enlargement and strengthening…" Skourletis said.
SYRIZA party leader Alexis Tsipras is expected to push forward with his stated intention to transform SYRIZA into a "progressive alliance" of forces from the left and center of the political spectrum, rebranding the party as a "radical social-democratic" political entity.
However, according to local reports, Tsipras's plans may be met with opposition from within the party, including secretary Skourletis. Reports suggest that Tsipras' advisors see Skourletis as an obstacle to specific changes that the former PM wants to promote, such as the election of party leader by the membership at the next SYRIZA congress.
It is also reported that Tsipras may seek to remove Skourletis from his post ahead of the congress, in order to send a decisive message across the party that his vision to shift the party to the center of the political spectrum should not be challenged.
A SYRIZA Political Secretariat meeting this week is seen as crucial in terms of developments within the party. It is also expected to provide an indication over whether the party congress will be held this year or in the spring of 2020./ibna