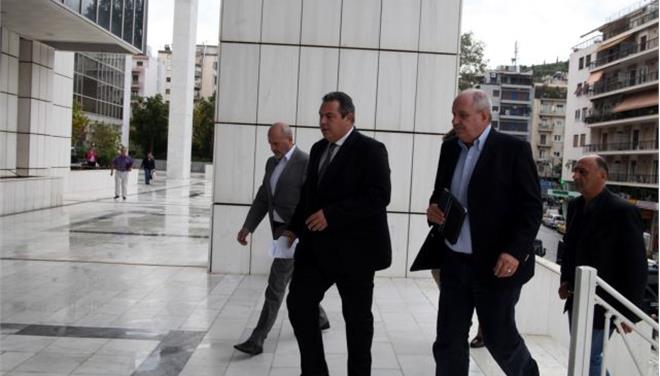 By Spiros Sideris – Athens
President of the Independent Greeks Panos Kammenos, testified yesterday in front of the Deputy Prosecutor Panagiotis Panagiotopoulos, who conducts an investigation on the case of the alleged bribing of Mps, in order to affect the voting of the upcoming Presidential election.
Kammenos reportedly said: "I know names and facts, but I cannot prove any of it".
According to information, Kammenos did not highlight a specific political party, nor did he give details (address – time) relative to the bribe, but he referred to pressures and promises to specific MPs, whom he knows.
The prosecutor intervened after the statement of the spokesperson of SYRIZA Panos Skourletis, in a television show, for attempted bribery of parliamentarians to secure the 180 votes needed for the election of a President of the Republic by this House. Panos Skourletis invoked an article in a Sunday newspaper that talked about extortion and bribery of MPs.
So far, Panos Skourletis of SYRIZA, the editor of the newspaper Contra news, which published the news and the president of DIMAR Fotis Kouvelis have also testified.