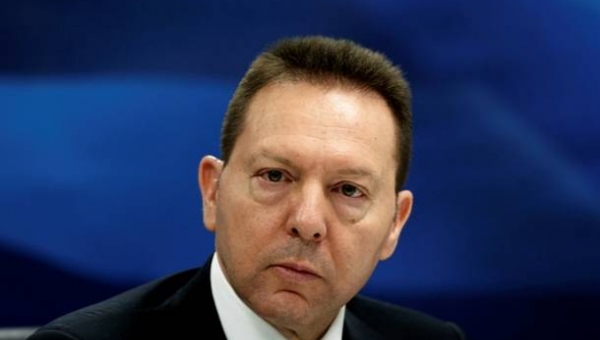 Athens, August 1, 2016/Independent Balkan News Agency
By Spiros Sideris
New scenarios saw the light of day in recent days for the reconstruction of the center-left, with the Governor of the Bank of Greece Yannis Stournaras as the central figure.
According to the reporter of Youth Giorgos Papahristos, known for his targeted leaks and columnist in one of the newspapers that have open accounts with SYRIZA, there was a dinner on June 13 at the home of former minister Vasilis Kontogiannopoulos, with attendants Kostas Simitis, Theodoros Pangalos, Anna Diamantopoulou, Tassos Giannitsis, Giotgos Floridis, Michalis Chrisochoïdis and Yannis Stournaras. All executives of once mighty PASOK with many years in government positions.
According to the publication, during the dinner discussion revolved in what might be the solution to the problem of the center space in conjunction with the more general political problem of the country. There was a unanimously agreement that the center-left has a future only if the need for the country to proceed with reforms is expressed.
The proposal that Yannis Stournaras takes up a leading role in this effort came after the persistent refusal of Kostas Simitis to get involved, noted the newspaper. Simitis proposed Stournaras, but he remained firmly skeptical, even negative, to such a scenario.
The processes between the Democratic coalition and The River has not had the desired effect for the center-left. The apparent dissolution of the two parties has triggered the old system that wants to participate again in the possession of power. To believe that the "pensioners" and with many "weights" politicians proposed for the leader of the center-left Yannis Stournaras, the exponent of memorandum policy, indicates either that the reserves of the erstwhile powerful PASOK have been lost or that this is an indirect pressure to the current leaderships of the Democratic Coalition and The River to find common ground before it is too late.
The participation in the processes, albeit through publications, of the once powerful, but now faltering newspaper of the DOL Group, with the owner being prosecuted for tax evasion, if anything suggests that there is panic in the deep interlaced system Media – Power.
With worn and corrupt materials  there can be no reconstruction of the center-left. The space were formerly culminated PASOK has now been taken over by SYRIZA and this scares the addicted to power former rulers. And fear brings panic and misguided moves, which instead of rallying their electorate they send it to SYRIZA.